Patricia Green Reserve Pinot Noir 2017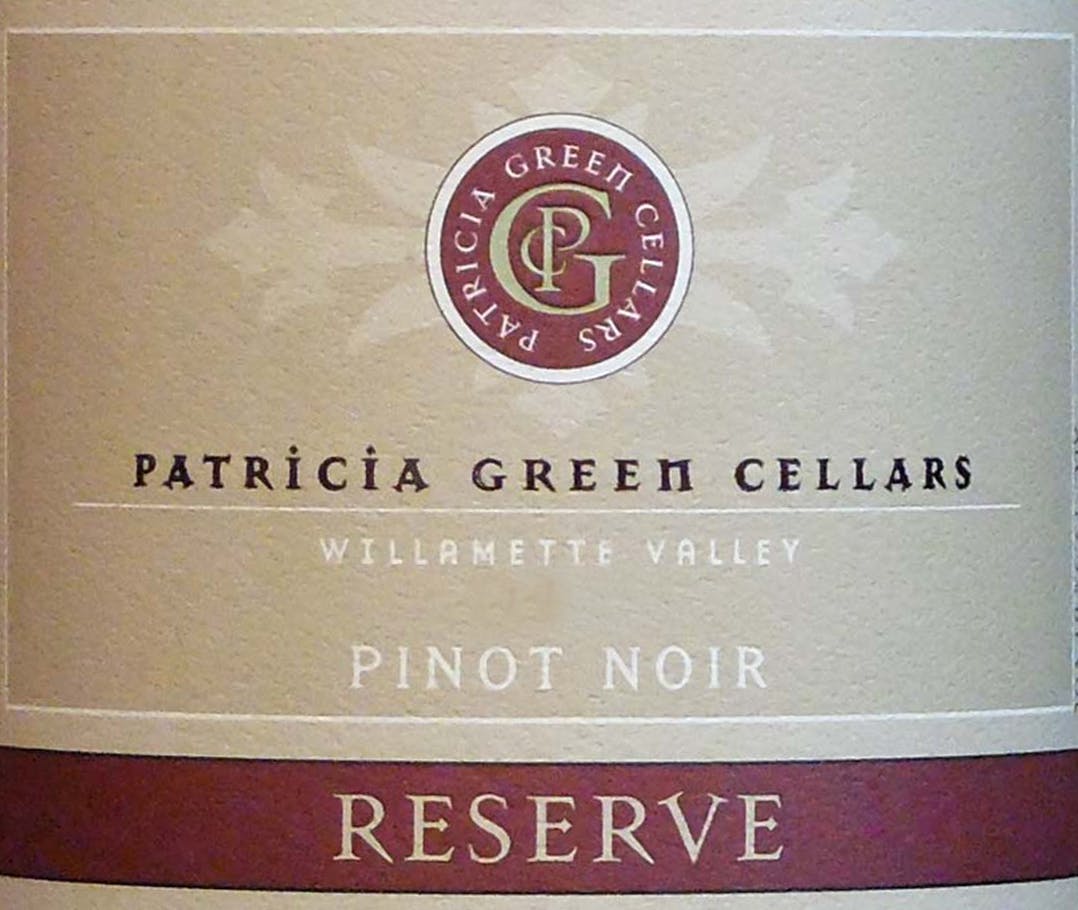 Unavailable
We're sorry, but this product is not currently available.
Patricia Green Cellars is located in the Ribbon Ridge district of Yamhill County on the 52 acre estate purchased in 2000 by Patty Green and Jim Anderson. The winery, and thus the two friends, are noted for producing outstanding Oregon Pinot Noirs, and for greatly influencing a large number of young Oregon winemakers, who looked up to and learned so much from them. The estate has produced wines from Ribbon Ridge, Dundee Hills, Chehalem Mountains, and the Eola Hills growing regions. All of the vineyards receive rigorous attention to detail on every single vine, and to ensure that the sites they tend truly show the characteristics of the soil, micro-climate and clonal material none of them use irrigation.
The Reserve, as always, is a great place to begin the discussion of any vintage of Patricia Green's. This wine has always been modeled after Bourgogne Rouge which comes from non-classified vineyards, and is made in a 'house' style year in and year out.
There is also a bit more use of new barrels on this wine if for no other reason than that these wines were more than capable of handling that sort of structural and flavor component without it intruding aggressively into the nature of the wine. There will, of course, be some spice and barrel tannin, but this wine has enough guts and stuffing to handle the 33% new barrel with 51% of the barrels being completely neutral there is a balancing yin to the yang. Only
4,121 cases bottled.
"Patricia 'Patty' Green was a spirited soul, working in her twenties in forestry in Oregon and as a commercial fisher off the coast of Baja, Mexico. Green was still in high school when she made her first wine, fermenting fruit in glass carboys in her closet without her family's knowledge. And it was winemaking that became her calling, most notably at Torii Mor winery and then at her own Patricia Green Cellars. Her first wine-related job was picking grapes at Hillcrest Winery in southern Oregon in 1986, and she later worked harvests for David Adelsheim in the early 1990s. In 1993, Green signed on as the first winemaker for Torii Mor, where she soon met her future partner Jim Anderson. "Patty was a mighty force and an old soul crammed into a small little body," Anderson said. "Her approach to winemaking was pure. She had done so many interesting and crazy things in her life. She had no motivations to be famous or acknowledged or even particularly that well paid."
2017 was Patty's last harvest... RIP PATTY GREEN (Nov. 6, 2017)
Wine SpectatorExpressive and polished, with unfolding layers of blueberry, raspberry, green tea and orange peel, taking on complexity toward well-manicured tannins. Drink now through 2026.
Wine EnthusiastThough labeled reserve, this is actually the entry-level wine into the expansive Patricia Green portfolio. It's tight, spicy and herbal, with a touch more roughness than the elegance displayed across most of the 2017s. But at this price, it's a fine introduction to the detail and style of wines throughout this exemplary winery.