Dunn Vineyards Napa Valley Cabernet Sauvignon 2015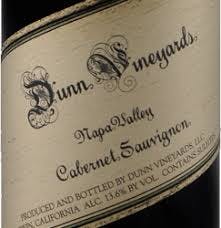 $124.99
Save $25.00 (20%)
$99.99
SKU 10720
750ml
Dunn Vineyards is a family operation dedicated to producing top notch California Cabernet Sauvignon. Located east of St. Helena in the town of Angwin on Howell Mountain, Dunn was established in 1979 by Randy and Lori Dunn who purchased the original vineyard property the year before. The property size would increase over time, but the first purchase was a total of 14 acres. In 1981, the first release offered consumers 660 cases of 100% Cabernet Sauvignon from the Howell Mountain vineyards. In 1982, Dunn released a Napa Valley Cabernet Sauvignon. Currently Dunn Vineyards produces under 5000 cases of Cabernet Sauvignon. Both father and son, Randy and Michael are UC Davis graduates and share in the winemaking duties. Mom Lori is not only owner and founder, but the family backbone. And the youngest, daughter Kristina, is a recent graduate of Cal Poly San Luis Obispo with a BS in Wine & Viticulture, and hopes to continue in her father and brother's footsteps.
Dunn Vineyards produces two labels, Howell Mountain and Napa Valley. Both wines are 100% Cabernet Sauvignon with about 2500 cases of Howell Mountain and 1500 cases of Napa Valley. The Howell Mountain wines consist of 100% Howell Mountain fruit. The Napa Valley wines include up to 15% Napa Valley floor fruit with the remainder of the fruit coming from Howell Mountain. This floor fruit contributes to the wine's softer approach, even though the wines usually can be laid down for 15+ years.
Vinous"Dunn's 2015 Cabernet Sauvignon (Napa Valley) is gorgeous. Potent and unctuous in the glass, the 2015 is going to drink beautifully right out of the gate. Inky red and purplish fruit, iron, cedar leather, smoke, licorice and dried flowers are ample and generous in this fleshy, inviting Cabernet. The Napa Valley Cabernet is 60% Coombsville and 40% Howell Mountain fruit, a combination that works very nicely here."