Beringer Quantum Red 2015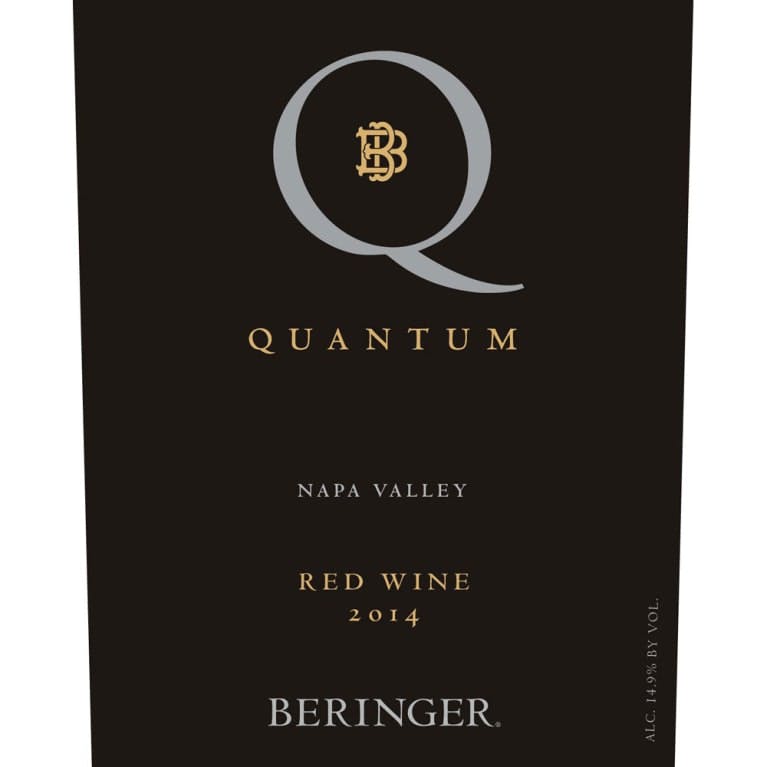 $49.99
Save $10.00 (20%)
$39.99
SKU 02367
750ml Bottle
Quantum is the smallest unit of energy achievable in science. Each tiny particle – each singular quantum – holds unique potential to contribute to a larger being. When these units combine, each quantum contributes its specific essence, resulting in a system of great expression and complexity. Similarly in wine, Beringer recognizes that each grape varietal offers unique flavor and structure, and that each vineyard and block of vines contributes yet another expression of those varietals. In other words, each of these components acts as a quantum. When these varietals, or quanta combine, they produce something of far greater value.
2014 was a dream vintage for the Napa Valley along the lines of the outstanding vintages of 2012 and 2013. Although California's drought brought another dry winter, the growing season started with a warm, dry spring and relatively early bud break. Summer was mild and consistent with even, warm temperatures throughout. The overall outstanding quality and fruit characteristics in this vintage will make Cabernet Sauvignon the highlight of the season.
In 1870 Jacob Beringer arrived in California from his homeland in Germany to pursue his dream of making fine wine to rival the best wines of Europe. Today the winery is the oldest continuously operating winery in the Napa Valley and the winemaking program is managed by California-veteran winemaker Ed Sbragia and California-native winemaker Laurie Hook.
VinousThe 2015 Quantum blends classic Bordeaux varieties with a dollop of Petite Syrah for added depth and overall intensity. Dark red cherry, plum, chocolate, new leather, smoke, black pepper, and grilled herbs all flesh out in the glass. Broad, ample, and quite resonant, the 2015 packs a serious punch. The radiant personality of 2015 softens some of the youthful edges and also gives the wine notable richness. There is plenty to like.
James SucklingA juicy and rich red with plum and berry character. Some spice and pepper undertones. Full-bodied, round and delicious. Slightly old-school but enjoyable.