Domaine Dominique Gruhier Bourgogne Blanc 2016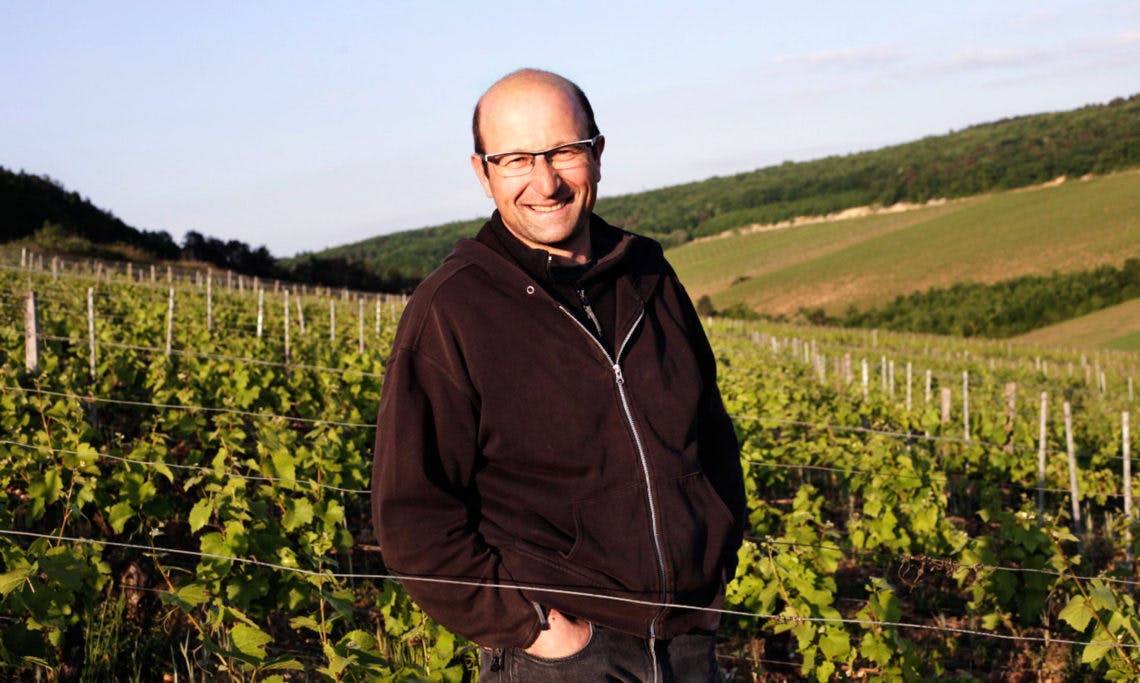 Unavailable
We're sorry, but this product is not currently available.
The village of Epineuil is located just northeast of Chablis, sharing the same Kimmeridgian soils. Bourgogne Epineuil is the regional AOC, created in 1993, for the reds which are 100% Pinot Noir. For the whites, the wines are labelled either as a simple Bourgogne like this one, as Bourgogne Tonnerre, the regional AOC for whites made of 100% Chardonnay, for an area that includes six villages: Epineuil, Dannemoine, Junay, Molosmes, Tonnerre and Vézinnes. The AOC was created in 2006, prior to that the whites were also part of the Bourgogne Epineuil AOC. We tasted and positively adored this Bourgogne Blanc, made only a stone's throw from Chablis. Fresh, clean, crisp and juicy, the minerals from the soils mingle perfectly with citrus, apricot, wflowers and hints of vanilla.
Dominique Gruhier hasn't had it easy, getting his domaine to this point. Throughout his many troubles which included frozen vineyards, fires and lawsuits, he remained one of the warmest, most charming, welcoming, well-mannered, and smiling men in Burgundy. As his domaine and his relatively obscure appellation began to attract more customers, he has been able to make the investments and changes that were necessary to let his talent shine. What beautiful wines have emerged!