Flaneur Wines Willamette Valley Pinot Noir 2017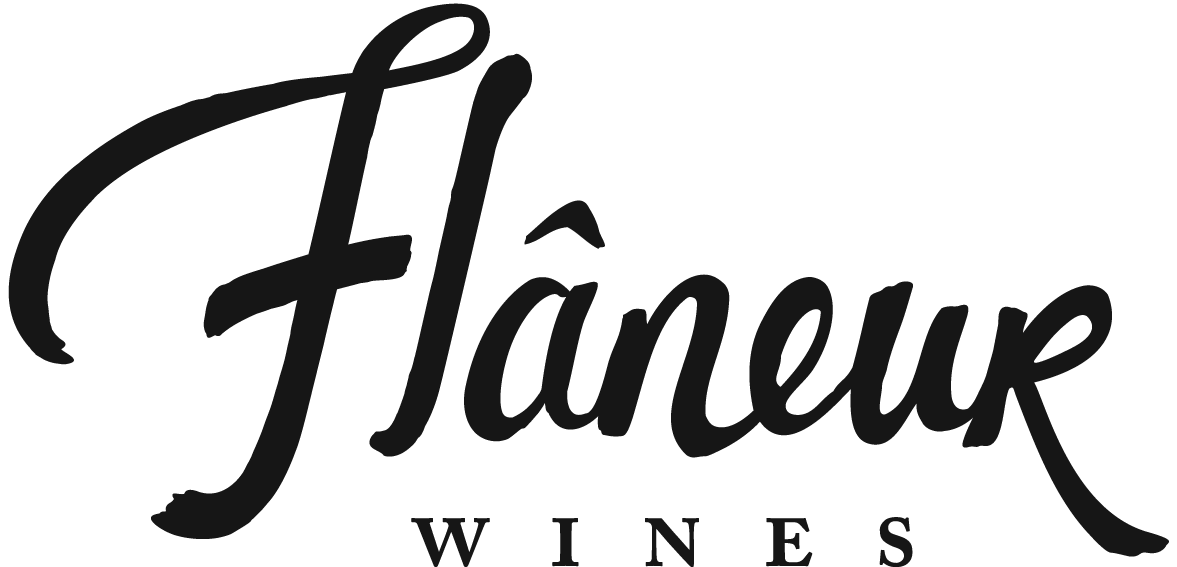 A flâneur is defined as a leisurely wanderer, a worldly explorer, and a connoisseur of life. The word, hailing from 19th-century France, captures the idea that the mind functions best at a slow pace, and that curiosity can uncover a life of significance. It is, as Charles Baudelaire wrote so eloquently, a life of juxtaposition: alone yet surrounded by bustle, slow yet continuously moving forward. The owners of Flâneur Wines are flâneurs at their core, passionate artisans joined together by the desire to slow down, observe the world, and create delicious wines.
Sourced from their two estate vineyards in Ribbon Ridge and Chehalem Mts., this Willamette Pinot Noir was fermented in a combination of stainless steel tanks and one large oak vessel. After a native yeast fermentation the wines were aged in barrel for 11 months - 11% new oak. A combination of 228 lt, 600 lt, and 2300 lt oak barrels were used. Light and fresh, and boasting a balance of tart red fruit and earthy characteristics, this Pinot Noir is an ideal match for many meals....or simply enjoyed by itself.