St. Francis Old Vines Zinfandel 2017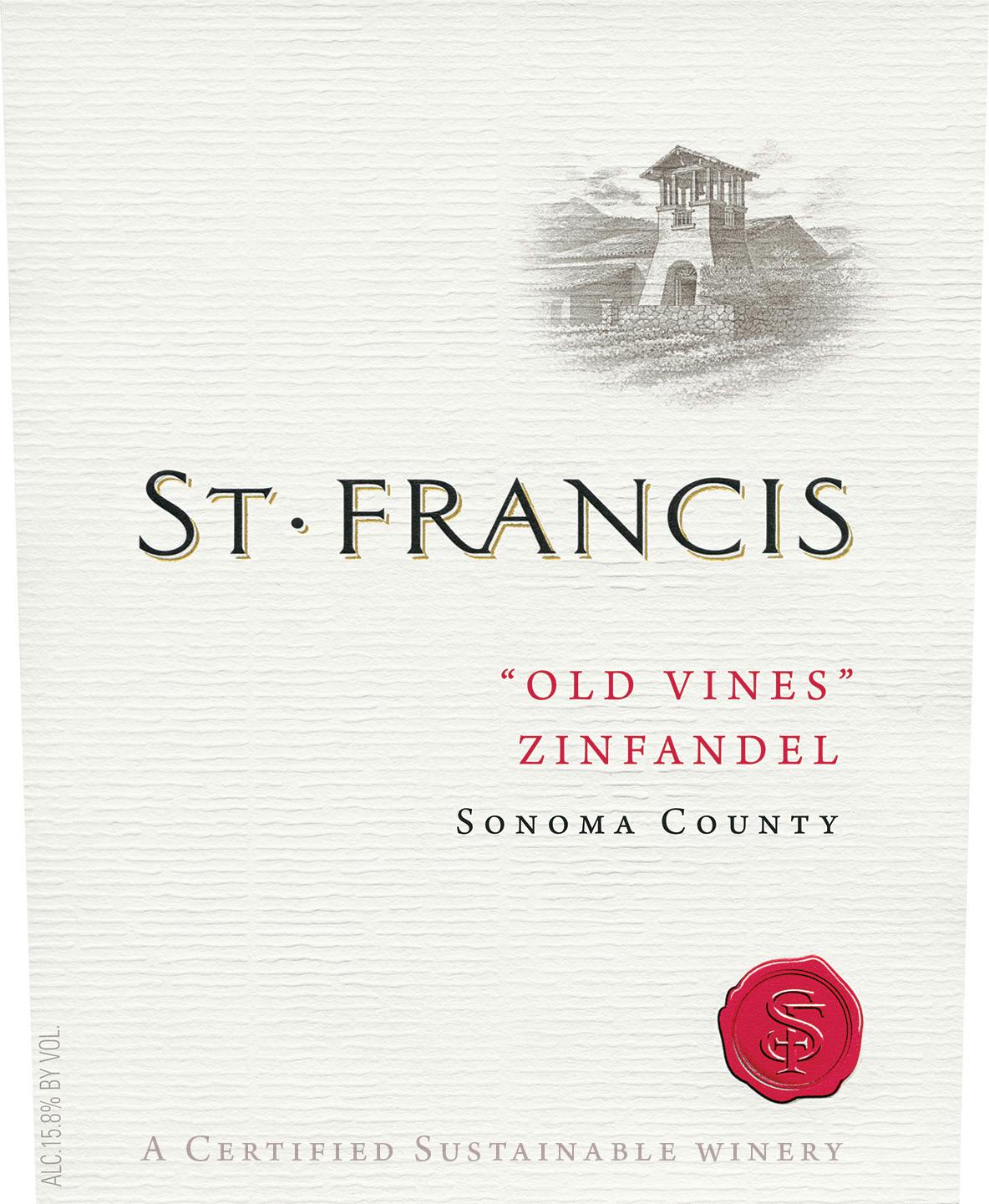 There are strict criteria in the vineyard for fruit to qualify as old vines Zinfandel. The vines must be at least 50 years old (many are as old as 100) and they must be dry farmed and head trained without the benefit of trellising. These ancient, head-pruned vines tend to produce small quantities of exceptionally concentrated fruit. The grapes are handpicked, crushed and then fermented in stainless steel tanks. After pressing, the wine is pumped into French and American oak barrels for aging, with additional bottle aging before release.
St. Francis Winery was formally established in 1979, but its history began in 1971, when Joseph Martin purchased a 100-acre property in the tiny community of Kenwood in the Sonoma Valley. For 40 years, the estate has been crafting honest, delicious wines for the American palate. Pair their old vine Zinfandel with pasta, sausage and peppers, BBQ chicken, pepperoni pizza, burgers or cheese and crackers.