Caparzo Sangiovese 2019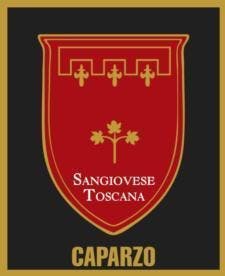 Caparzo was established towards the end of the 1960's, and then in 1998, the estate came to a turning point when it was purchased by Elisabetta Gnudi Angelini. With the help of her son, Igino, and daughter, Alessandra, she immediately carried out her objective: combining tradition with innovation to create a high-quality wine that is the expression of an excellent territory. The vineyards of the Caparzo Estate include about 90 hectares (210 acres) in Montalcino. The estate is located on a hillside area 220 meters above sea level, facing south and south-east. They grow Sangiovese, Sangiovese Grosso, Cabernet Sauvignon, Chardonnay, Sauvignon Bland and Traminer. The company has grown and adapted with the times, while maintaining and respecting the traditions of the terroir. The rustic and elegant Caparzo villa, La Casa, located at the bottom of Montalcino is available for rent for those who want to fully experience the beauty and tranquility of the Tuscan countryside.
Two fresh, young Toscana IGT wines are made under the Caparzo label blending grapes from three of her high quality Tuscan properties (Caparzo in Montalcino, Borgo Scopeto in Chianti and Doga delle Clavule in Maremma). This delicious Sangiovese was a new discovery during our visit to Tuscany in April 2018 and over-delivers -- big-time -- in the quality/price ratio. Flavorful, ripe and multi-layered, this has blackberries, wild strawberries, spices and vanilla in the nose and mouth. Softer and smoother than what you think of in a classic Chianti, and fuller bodied than the Montepulciano-type reds on the market in the same pricepoint. Serve with pasta, pizza and more...