Kathryn Hall Cabernet Sauvignon 2015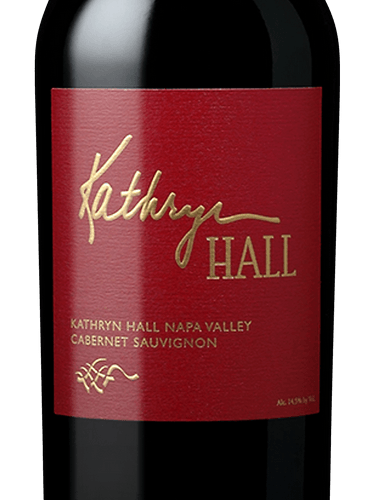 $225.00
Save $45.01 (20%)
$179.99
SKU 03670
750ml
The Kathryn Hall Cabernet Sauvignon is the pinnacle of Hall's blending efforts each year. The exalted Sacrashe vineyard takes center stage, and is the basis of this blend. Since first working in her family's Mendocino vineyards, Kathryn Hall dreamed of a place to showcase fine wines alongside expressive art and masterful architecture. Now, Kathryn and Craig Hall are creating an unrivaled destination in the Napa Valley - where winemaking excellence and innovation meets contemporary design to celebrate life and inspire the senses.
The Halls acquired the historic St. Helena Bergfeld Winery in 2003 and re-opened as HALL St. Helena in July of that year. With a rich history spanning 150 years, HALL St. Helena's location was once the home of the Napa Valley Co-Op, producing 40% of Napa Valley's wines. In 2013, The Hall family completed the restoration of the 1885 Bergfeld Winery and merged history and innovation with the completion of California's first LEED® Gold Certified winery, in addition to a stunning Visitor Center and state-of-the-art gravity flow winemaking facility.
In addition to the impressive St. Helena winery and tasting room, HALL Rutherford, which was purchased in 1995 with the Grand Opening in March, 2005, boasts a state-of-the-art winery amid the legendary Sacrashe Vineyard in the hills of Rutherford that is dedicated to making single vineyard and limited-production wines. Both locations provide a memorable wine country experience – tasting through award-winning wines, embracing incredible contemporary art and taking in the vistas.
HALL's estate vineyards encompass more than 500 acres of classic Bordeaux varietals; Cabernet Sauvignon, Merlot, and Sauvignon Blanc. As winegrowers, the Halls have a strong respect for the environment and a commitment to cutting-edge vineyard technology to yield the highest quality grapes. Through meticulous attention to detail in the vineyards, HALL wines are able to express the unique and diverse character of Napa Valley's soils and climate. Under the artisan-ship of winemaker Steve Leveque, HALL Wines continue to set new heights in Napa Valley winemaking.
Wine AdvocateAs for the 2015 Cabernet Sauvignon Kathryn Hall, this could be a wine flirting with perfection. It has unbelievable complexity already, with that wonderful sucrosity, blue and black fruits in abundance, an opulent, full-bodied mouthfeel, but no heaviness or rusticity. This is a seamless, flawless, compelling Cabernet Sauvignon that should drink beautiful upon release and for another 25-30+ years.
Jeb DunnuckThe 2015 Cabernet Sauvignon Kathryn Hall is another huge wine that offers just about everything you could want from Napa Valley, including incredible opulence paired with sensational purity and elegance. Blackberries, black cherries, blueberries, violets, spring flowers and white chocolate notes all flow to a full-bodied, deep, multi-dimensional effort that has sweet, yet present, tannin and a big finish. It's going to be up with the top handful of wines in the vintage.