Diving Into Hampton Water Rose 2018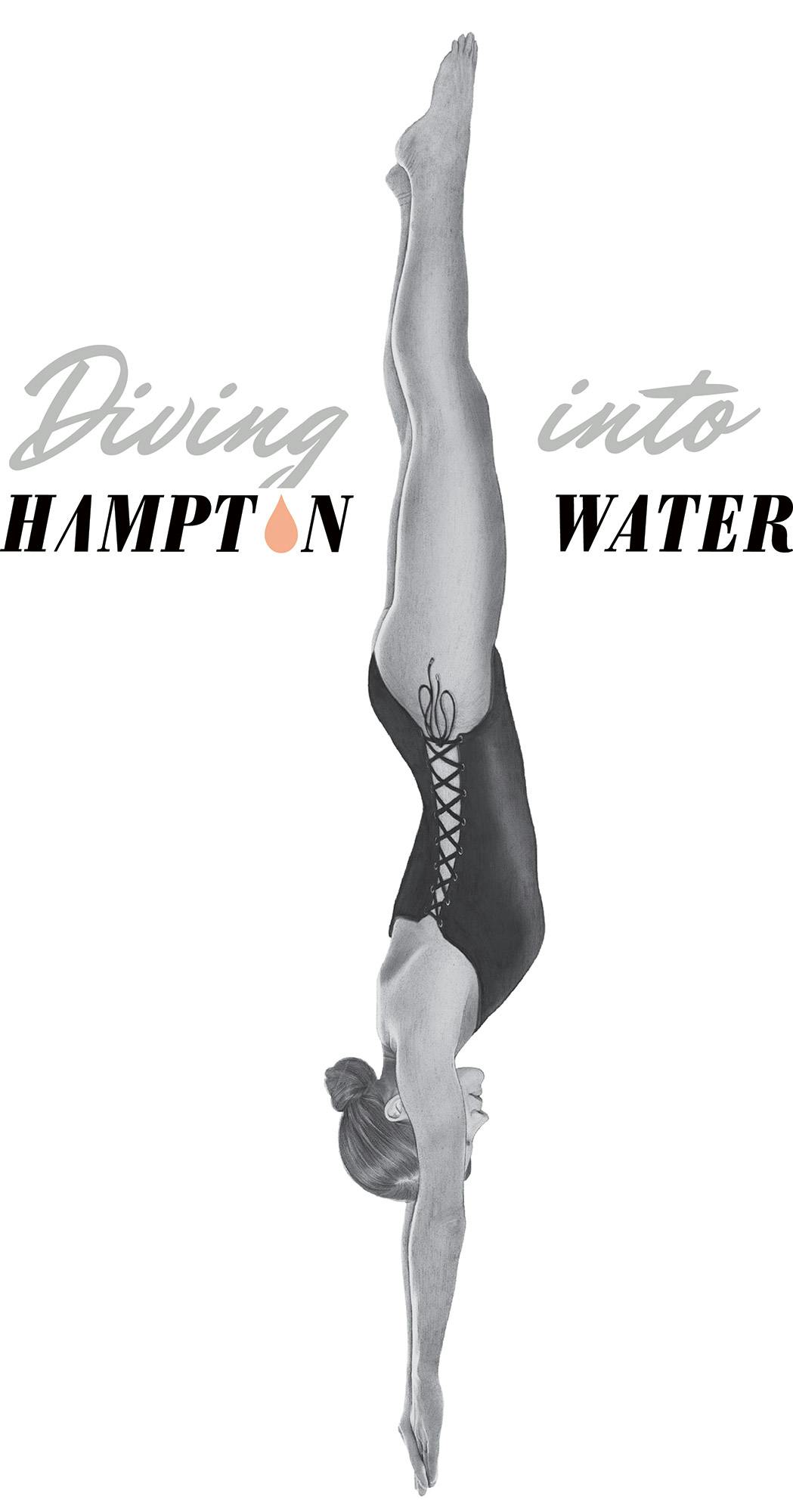 Unavailable
We're sorry, but this product is not currently available.
Town & Country reports: 'Jon Bon Jovi will always be loyal to his New Jersey roots, but the 55-year-old singer also happens to have a soft spot for the Hamptons—so much so, that he decided to launch a rosé brand inspired by summers spent on the East End. With the help of his 23-year-old son Jesse (who came up with the name and concept) and famed French winemaker Gerard Bertrand, Bon Jovi officially launched "Diving Into Hampton Water" with a soiree in February 2018 at the Versace Mansion during the South Beach Food and Wine Festival in Miami.'
Hand-picked by the finest wine makers the South of France has to offer, Hampton Water Wine is made up of a classic blend of Grenache, Cinsault and Mourvèdre grapes. Graceful, elegant, and adventurous, they are calling her Pink, since this girl sure knows how to get the party started.,..when Pink's around the fun is never far behind. But be warned when you're with this girl you never know when day might turn to night…. and night into day.
Rosé wine has a staple in the Bongiovi household for many years. 'We've always had a bit of an infatuation with it,' Jesse Bongiovi, the 23-year-old-son of rock icon Jon Bon Jovi, tells CNBC Make It. 'Whenever we'd go out to the Hamptons, we'd always bring cases and cases of the stuff. We like to think we were drinking it before it was cool.' About two years ago, the father-son duo were out on the porch enjoying a bottle with Jesse's college roommate, Ali Thomas. 'My dad had always referred to rosé as 'pink juice,' Bongiovi recalls. But that night, 'we said, 'no, no, no. We call it Hampton Water now.' We all kind of laughed about it and he was like, 'Aw man, that would be a funny name for a rosé.'