La Rioja Alta Viña Ardanza Selectión Especial Reserva 2010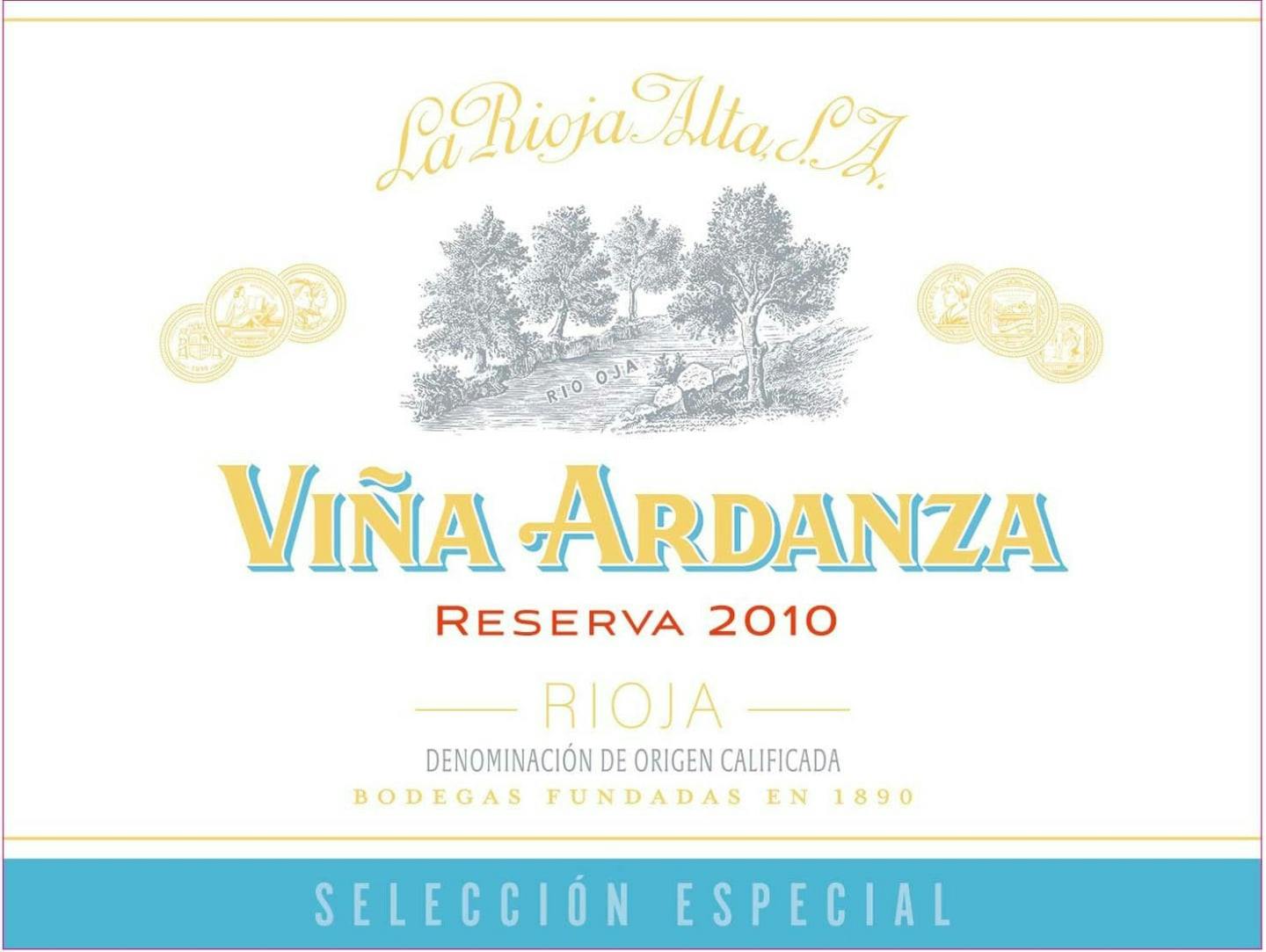 Unavailable
We're sorry, but this product is not currently available.
A perennial top selling Spanish wine at the Bottle Shop, this newly released 2010 vintage may turn out to be the best year ever. The famous bodega named La Rioja Alta was founded in 1890 as a partnership of 5 quality-conscious growers keen to focus upon the export potential for well-made, 'modern' Rioja. At this time, French vineyards were ravaged by phylloxera, and connoisseurs were having to look elsewhere for supplies of fine wine. Rioja, with its excellent climate and soils, had already attracted attention, and experiments with Bordeaux-style vinification and barrique-aging were proving very successful.
In 1904, La Rioja Alta absorbed Bodegas Ardanza, and gained access to some of the finest vineyards in the Rioja Alta district. The luxury 904 bottling commemorates this important milestone in the company's development. La Rioja Alta has always maintained the highest standards, and continues to this day the tradition of careful long-aging that gives Rioja its unique character. These wines offer a wonderfully complex bouquet, rich flavors, a seductively smooth texture, and are all ready to drink on release.
For this Reserva, the Tempranillo grapes (80%) come from the estate's 30-year-old La Cuesta and Montecillo vineyards, located in Fuenmayor y Cenicero, and the Garnacha (20%) comes from La Pedriza vineyard in Tudelilla (Rioja Baja) at an altitude of 550 m above sea level. In March, the selected wines are put into barrels to start aging seperately. The Tempranillo typically for 36 months with six manual rackings in American oak, averaging 4 years, and the Garnacha for 30 months with five manual rackings in American oak barrels from 2-3 years usage.
James SucklingDried cherries, cedar, sandalwood, tar, treacle tart, cinnamon and vanilla. Medium body, fine-grained and very silky tannins for a wine of almost 10 years of age, bright and transparent acidity and a long, very spicy finish. Like going back in time and touching an ornate tapestry. The texture is mesmerizing. Drink now.
Wine Advocate2010 was a great vintage in Rioja in general and seems to be exceptional here, with a 2010 Viña Ardanza Selección Especial (what used to be Reserva Especial) that can challenge any of the recent vintages and hopefully can develop in bottle to reach the heights of years like 1973 or 1964. The wine is expressive, aromatic, very elegant and clean, with classical Rioja aromas of long aging in barrel and slow oxidation through the years in wood. The palate is polished and sleek but shows plenty of energy, with very fine, mostly resolved tannins and very good harmony and persistence. There is great complexity, and you could start smelling spice and smoke to move to earthy tones, hints of beef blood, cherries in liqueur, curry, diesel, old furniture and forest floor. A great Viña Ardanza! They have managed to produce 600,000 bottles of this-and apparently in one single lot. It was bottled in May 2015.
Wine SpectatorPolished and graceful, balanced and lively, this red offers cherry, dried strawberry, cedar, spice and vanilla flavors that mingle over light, firm tannins and orange peel acidity. The silky texture and juicy flavors find a graceful middle ground between the traditional and modern styles. Tempranillo and Garnacha. Drink now through 2025.