Domaine du Pelican Chardonnay 2016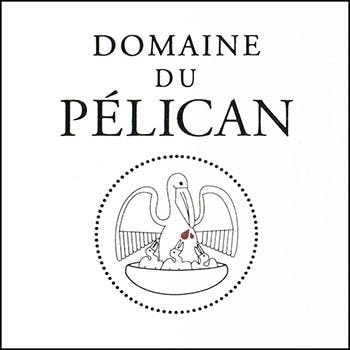 Unavailable
We're sorry, but this product is not currently available.
This unique French Chardonnay is made by the illustrious Marquis d'Angerville domaine of Volnay fame. Domaine du Pelican is the first venture of the d'Angerville family outside of the Côte de Beaune. Guillaume d'Angerville partnered with Francois Duvivier to search for the best vineyard sites in the Jura. After choosing Chateau Chavanes in Montigny-les-Arsures, they created a state-of-the-art winery surrounded by 5 hectares of biodynamically farmed vines that had been impeccably replanted 10 years prior by former owner Francois de Chavanes. The domaine is supported by an additional 5 hectares of chemically-free vines formerly farmed by Jean-Marc Brignot at a site of high-quality geology and exposure. "The less one puts this and that in the wine, the better. I don't do anything - just wait for the fermentation to start." Guillaume d'Angerville . Both of Domaine du Pelican's whites are handled and fermented similarly. They are both whole cluster pressed, with a light crushing before pressing. Fermentation takes place in stainless steel tanks after which they are put into mostly neutral 350L barrels where they are for ten months before being bottled. The Chardonnay comes from four different parcels but mostly from south-facing "Au Barby", which is predominantly a limestone terroir rich in clay and marl.
Named for the Jura Mountains, the region of Jura is located in eastern France, to the east of the Burgundy region and west of Switzerland. The cool climate, high altitude vineyards and clay/limestone/marl soils produce wines that do resemble a cross between a Burgundian and a Swiss wine but the climate can be much colder than Burgundy. Interestingly, Louis Pasteur was born and raised in the Jura region and owned a vineyard near Arbois which is still producing wine today. Although better known for whites than reds, the Jura region has grown both Chardonnay and Pinot Noir for centuries. Clippings of these noble French grapes were brought to the region from Burgundy in the Middle Ages. Poulsard and Trousseau are traditionally blended with Pinot Noir in Jura to create a more balanced wine with deeper color.
Wine AdvocateThe 2016 Arbois Chardonnay aged in a combination of foudre and barrique, produced in a floral and fresh style, ouillé, with no oxidation, in a more Burgundian style, clean and precise with a very tasty palate with focused flavors, where the oak is a little more noticeable. This is a blend of different terroirs of Chardonnay. They are going to start with other bottlings where they'll want to show the different soils. It was bottled in the summer of 2017.