Ferrari-Carano Siena 2016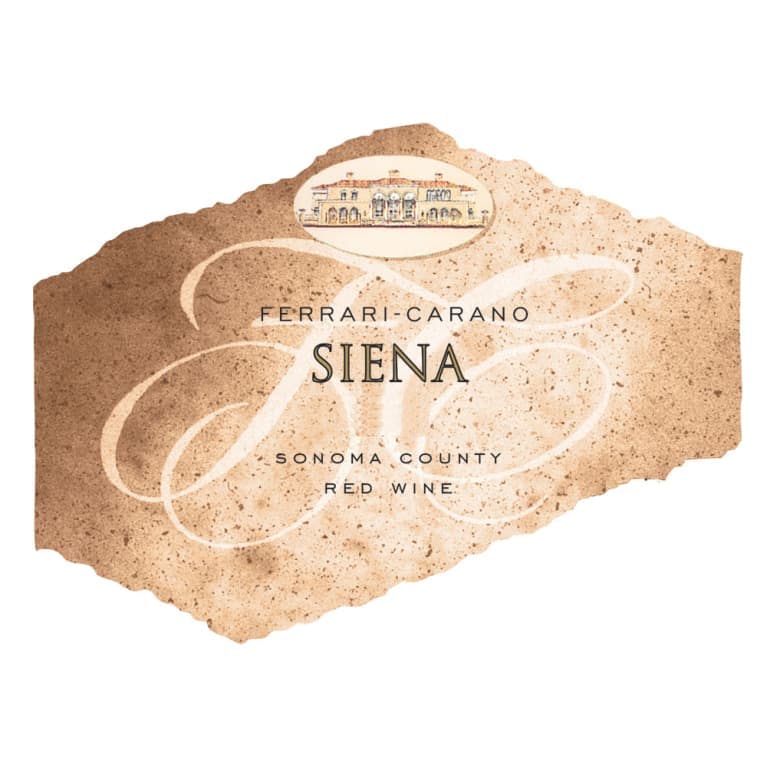 Family-owned and operated since 1985, Ferrari-Carano is a leader in high quality Sonoma wines. Don and Rhonda Carano have built the winery up to 20 estate vineyards, with an emphasis on Cabernet Sauvignon, Merlot, Sangiovese, Chardonnay and Sauvignon Blanc. They have also hired Thomas Rivers Brown as consultant, bringing the wines to whole new level. Siena has an Italian-American spirit blending Sangiovese, Malbec, Cabernet Sauvignon and Petite Sirah, and the 2016 vintage is the 26th anniversary of Siena. Rhonda Carano suggests serving Siena with Warm Scallop and Wild Mushroom Salad as a first course. Warm scallops, arugula and wild mushrooms topped with a homemade sauce and fresh tomatoes provide an elegant and simple first course. Pair with Ferrari-Carano SIENA for a delicious beginning.
Bottle ShopTasty raspberry, plum, bacon, cherry, leather and cardamom notes abound in this unique blend of international grape varieties. Rich and playful, Siena has been produced at Ferrari-Carano for 25+ years, before the 'red blend' craze took hold. Serve with Italian and American cuisines.