Domaine de Beaurenard Châteauneuf du Pape Cuvée Boisrenard 2015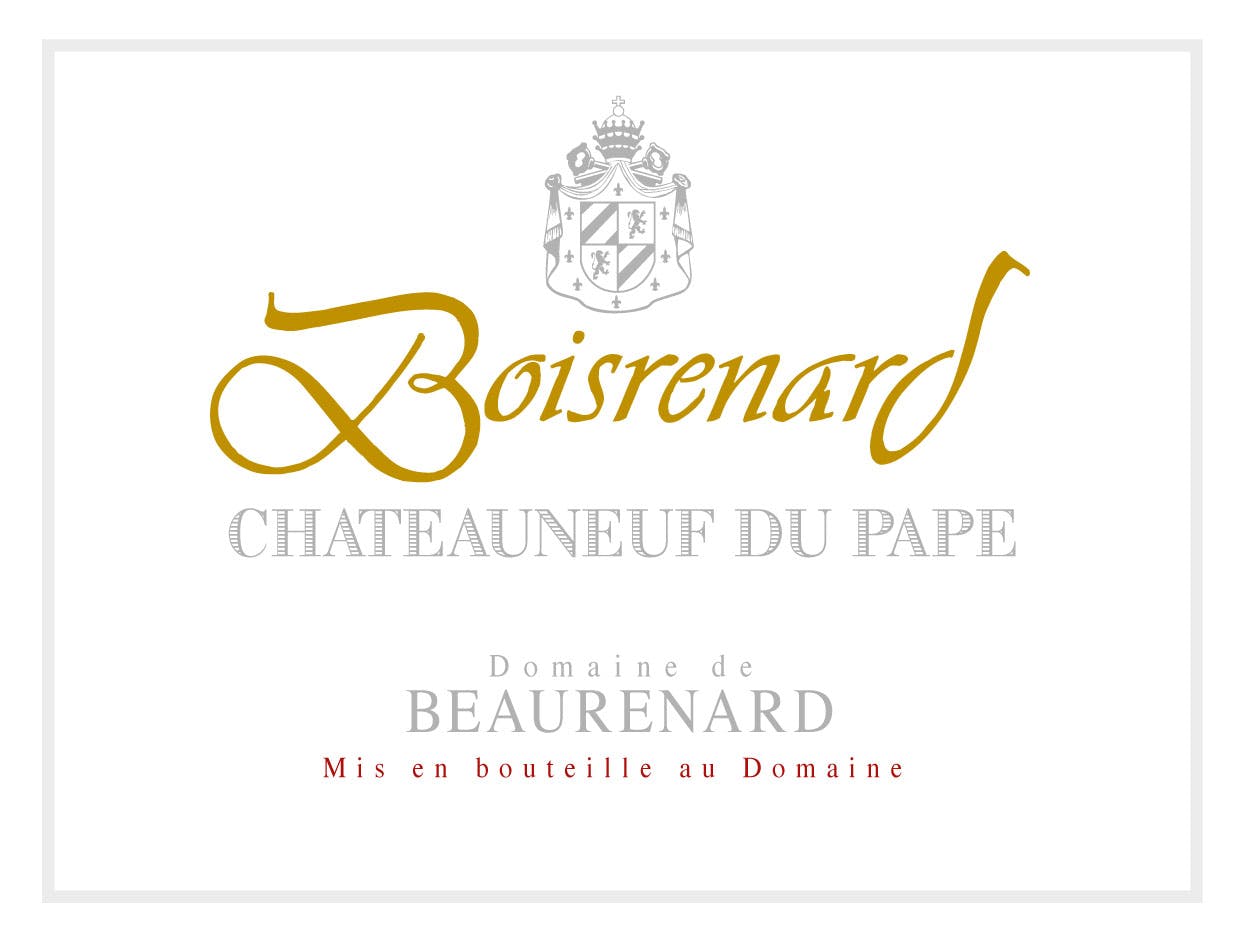 Seven generations of winegrowers have taken care of the land and vineyards of Beaurenard. Today, it is the Coulon brothers, Daniel and Frédéric, who have taken over from Paul and Régine and are sustaining tradition. The estate covers 32 hectares (a little under 80 acres) of vines in Châteauneuf-du-Pape and 25 hectares in the Côtes du Rhône Villages Rasteau AOC area. All of Domaine de Beaurenard's vines (60ha) are cultivated organically (Ecocert certified) and even biodynamically (Demeter certified), without synthetic chemicals. The vines are thus attuned to nature, lunar and planetary cycles, and the rhythms of the cosmos.
In addition to the farming methods, the creation of a conservatory with the 13 grape varieties allowed by the appellation, procured from the estate's oldest vines, also promotes biodiversity. The varieties were selected over a five-year period and splice-grafted in aplot where the soil had been resting for 12 years.
This Châteauneuf-du-Pape is made of mostly Grenache, with Syrah, Mourvèdre, and Cinsault and other AOC varieties. The bunches are picked and sorted by hand. They are then destemmed, slightly crushed and placed in a fermenting vat. These steps, combined with long vatting, gently extract the maximum amount of phenolic constituents – tannins, anthocyans and resveratrol – which give the wine its structure and color and also have health-promoting properties.
Wine SpectatorDesignation: Highly Recommended. This is loaded with beautifully rendered fig, blackberry and boysenberry confiture flavors that are seamlessly intertwined, while warm fruitcake, melted black licorice and black tea notes chime throughout. The finish ripples with energy, showing finely beaded acidity and a terrific graphite edge. Best from 2020 through 2040. 500 cases made.