Charles Smith Vino Rosso 2015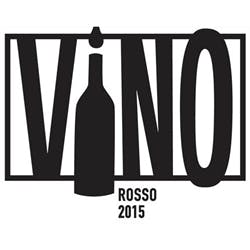 Unavailable
We're sorry, but this product is not currently available.
Vino Rosso is another fun wine from the Charles Smith Family, known for producing tasty, interesting, well-made Washington State wines. This clever blend of 70% Cabernet Sauvignon and 30% Sangiovese provides us with the perfect bargain red to recommend to die-hard California Cabernet drinkers on their way to an Italian BYO or heading home for Friday night pizza. The Sangiovese is sourced on the northern slope of the Yakima Valley, from the Wyckoff family who has been growing grapes here for a long time. The soils are made of sandy loam and broken volcanic rock and produce amazing Sangiovese. And the Cabernet comes from Frenchman Hills, planted in 1998. Although it is one of the warmest areas in the Columbia Valley, the Frenchman Hills Vineyard is a cooler site, partly because of its higher elevation at 1650 feet. It also does not easily frost, and the limestone and broken basalt soils at the top of the vineyard were not affected by the Missoula Flood that ravaged much of Eastern Washington some 12,000 years ago. Because of the slightly cooler aspect, grapes hang longer without accumulating excessive sugar (and thus, higher alcohols) while still managing to retain beautiful acidity.
Low Yields: 5.0 Tons per Acre ; 100% Whole Berry fermentation; Yeasts are Native ; 20% New Oak aging for 9 Months.
Wine Enthusiast"Best Buy" This blend of Cabernet Sauvignon (70%) and Sangiovese pops with fruit-forward aromas of blue fruit, red currant and herb. It packs a mouthful of elegant, somewhat angular, fresh fruit flavors, bringing a whole lot of appeal and tapering slightly toward the finish.