Famiglia Castellani Sangiovese Toscana 2014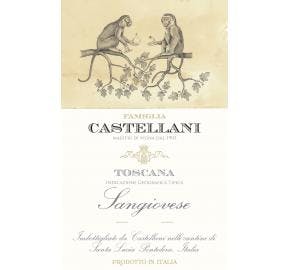 If you want to drink the best pizza red ever, you must try this tasty little Sangiovese! The historic Tuscany region of Italy has been making wines since the 13th century. This red made by the Castellani family of Chianti Classico fame, is a great value and total crowd-pleaser. Made of 100% Sangiovese, this will be perfect to pair with pizza, dried salumi, assorted cheeses, oven roasted tomatoes and olives, or bring a couple bottles to your favorite local Italian BYO and Buon Appetito!
James SucklingPlenty of wild strawberries and ripe red cherries to this sangiovese as well as treacle, cedar and Christmas cake. Medium-full body, round tannins and a fruit forward, juicy finish.