Terredora di Paolo Greco di Tufo 2019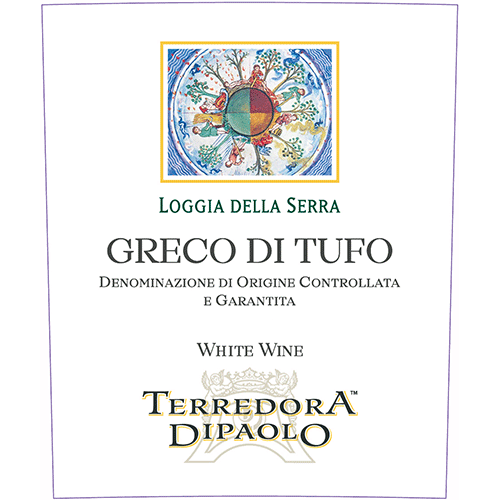 This ancient white wine of the Campania region is made by the Mastroberardino family, of 100% Greco, from a high altitude estate vineyard. The Greco variety was originally cultivated on the slopes of Vesuvius, where it was named Lacryma Christi. It was later planted in Avellino, where they called it Greco di Tufo. Pure, fine and focused, this is a classic example. Green pear, Meyer lemon, white flower, rocky soil, ginger and anise notes are complex and intriguing. Smooth yet energetic, this will be a crowd-pleaser with seafood, white meats and cheeses or as an aperitif.
Terredora Di Paolo is a story of a family that is closely linked to Campania, its land, its history and its people for many generations. The Mastroberardino family is the most famous wine family in this region. With 494 acres of privately owned vineyards in the best sites of the Avellino province, Terredora di Paolo is one of the most important wineries in southern Italy, focusing on vineyards and high quality, authentic wines. Since its establishment in 1978 (when part of the family broke away from the ever-growing Mastroberardino brand), Terredora di Paolo has focused on rediscovering and restoring Campania's ancient and native varietals such as Aglianico, Fiano, Greco and Falanghina. These varietals are key players that have brought about Campanian's wine renaissance.