Knob Creek Single Barrel Reserve Kentucky Straight Bourbon Whiskey 9 year old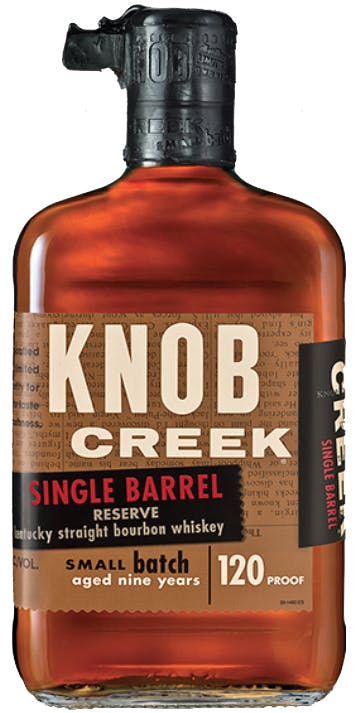 When Booker Noe created Knob Creek, he revived full-flavored, pre-prohibition style bourbon. Each bottle stands as a hard-earned piece of bourbon history, and each barrel tells a story of its own, uniquely influenced by nature, time and its individual journey. That's why Knob Creek Single Barrel Reserve remains Knob Creek's purest expression of old style flavor. Each bottle remains unblended, highlighting the singular characteristics of the distillery's finest hand-selected barrels.
Wine EnthusiastThough complex and flavorful, the extremely high proof of this nine-year-old small-batch Bourbon means it won't be for everyone. Dose it with plenty of water (or your mixer of choice) to enjoy the dry character with notes of vanilla, leather, orange peel, clove, red-hot cinnamon and a long caramel finish.