Gin Mare Mediterranean Gin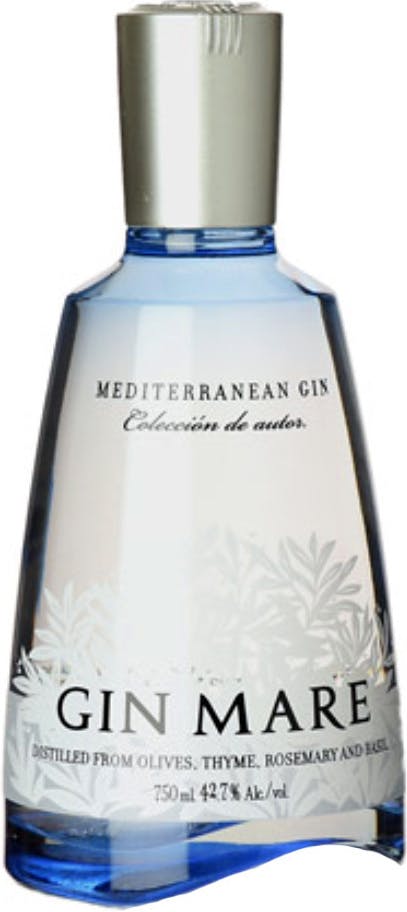 We tasted and positively loved this premium craft gin from Spain and cannot wait to whip up Gin & Tonics with it every summer! Made in the small Spanish fishing town of Vilanova, just outside of Barcelona, Gin Mare exudes the Mediterranean spirit of life and cocktails. Infused with botanicals including rosemary, thyme and basil, as well as local arbequina olives, oranges from Seville and Valencia, and lemons from Lleida, Gin Mare is clean yet savory, balanced and simply delicious! Distilled in a pot still which 'lives' in a chapel which was once a monks' retreat, this unique gin is handmade with a view of a beautiful fresco. The Giro Ribot family who owns the brand has been in the wine and spirits business since 1835, and spent many years collaborating to create a singular, original product.
Look for herbaceous aromas, with juniper and thyme dominating, and hints of olives. To taste, more juniper with a burst of basil, rosemary and thyme emerge as well as coriander. The combination feels savory and different to other gins on the shelf, marking Gin Mare as both authentic and original, yet it can be recommended to "Herbal" gins lovers who usually drink Hendrick's or Uncle Val's, and makes an amazing G&T with good tonic and fresh lime. And we love our G&T's here!!! And lastly, it's a great value! We are totally onboard with this one, folks, happy Summer!