Quinta do Noval Tawny Port 10 year old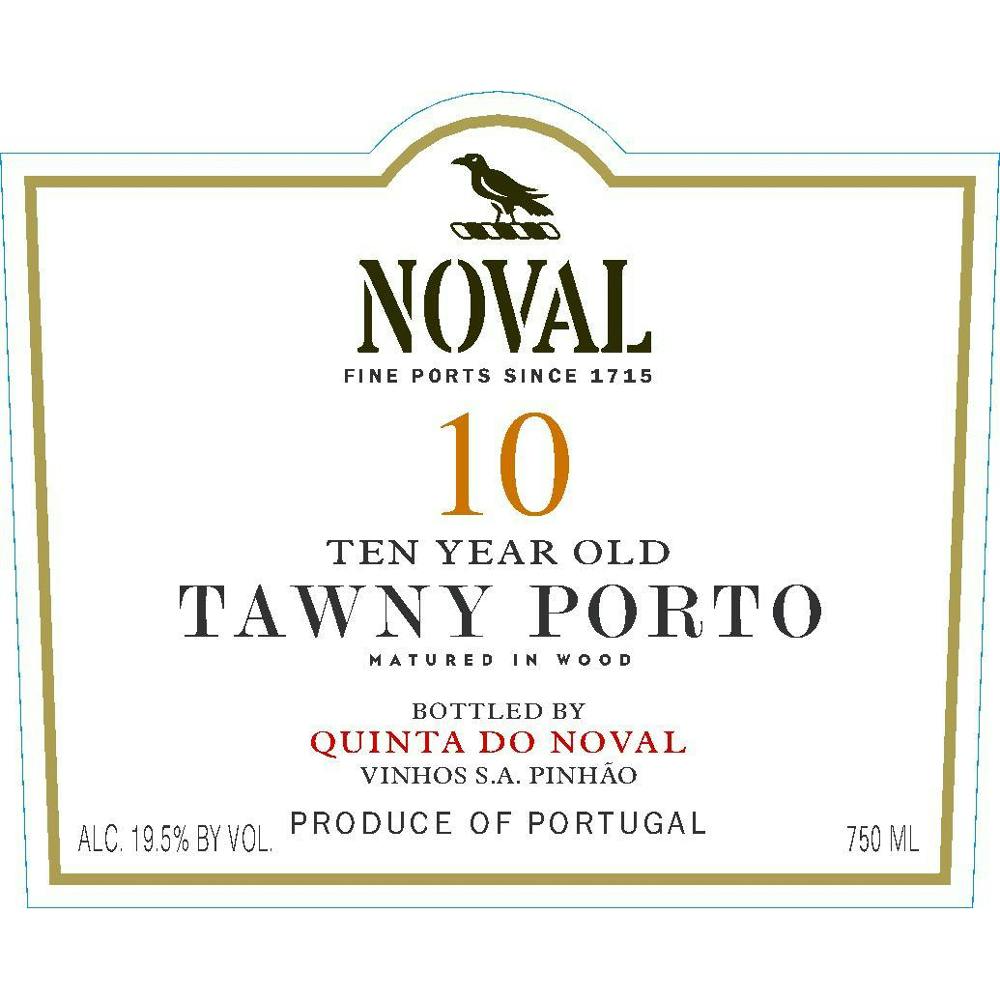 Unavailable
We're sorry, but this product is not currently available.
Fine port after dinner is one of life's most enjoyable 'simple pleasures'. Made by the legendary Quinta do Noval which is today owned by AXA Millésimes, Noval's 10 Year Tawny is one of the best tawnies on the market. Made of indigenous grapes Tinta Roriz, Touriga Franca and Tinta Barroca with 50% of the grapes coming directly from the estate and 50% from traditional suppliers of "A" category grapes, this tawny is made from 100% grapes trodden by foot in lagares, a traditional, costly and rare approach, and the wine is aged in oak barrels of 640 liters until bottled. The 10 Year Old Tawny port shows outstanding intensity of color, complexity, concentration, and depth of flavor. 100% of grapes are trodden by foot in lagares, a traditional and rare approach, and the wine is aged in oak barrels until bottled. A favorite because it remains fresh for weeks after opening, the Noval Tawny Port has beautiful complexity with vibrant young fruit that blends with the attractive and characteristic dry fruit and nut aromas. It is rich and smooth on the palate.
'The last time I saw Noval's age-indicated tawnies, I was very impressed. Nothing has changed my mind. These are among my favorites—concentrated, classic and focused. The longer they sit in barrel, the longer they can be held, but wines with bar-top corks are not meant to be held, so dive in. They certainly don't need to be aged. Remember also: no aged tawny should be drunk anywhere near room temperature. Take it out of the fridge and let it warm in the glass. Try it at different places. See what you like best. Most would suggest that 58-62 degrees Fahrenheit will be the sweet spot, depending on the wine and your taste. Finally, the others are pretty fine, too. For a young Colheita, that 2003 has a lot of pop and concentration.' WINE ADVOCATE
Wine EnthusiastThe legendary Noval has produced a deliciously attractive, light and poised wine, with fresh fruit and acidity. It is dry in style, with some tannins, and a layer of spirit that is well in balance. The aftertaste floats with acidity and fruit.
Wine SpectatorThis is layered with plush flavors of Christmas pudding, plum tart and raspberry, delivering details of caramel and dried berry, with plenty of buttery accents on the finish. Drink now. 900 cases imported.
Wine AdvocateQuinta do Novel's 10 Year Old Tawny exhibits a light ruby/garnet color, sweet jammy fruit, nice spice, cedar and smoke in the nose, and good concentration. Tawny ports are aged in wood from essentially a solera system for the number of years indicated on the bottle. In most cases I prefer the younger ten or twenty year Tawnys to the ancient forty to fifty year old wines, but it is really a matter of taste. I tend to like more fruit rather than the oxidized and aged characteristics of the very old tawnys.