Pahlmeyer Napa Valley Chardonnay 2018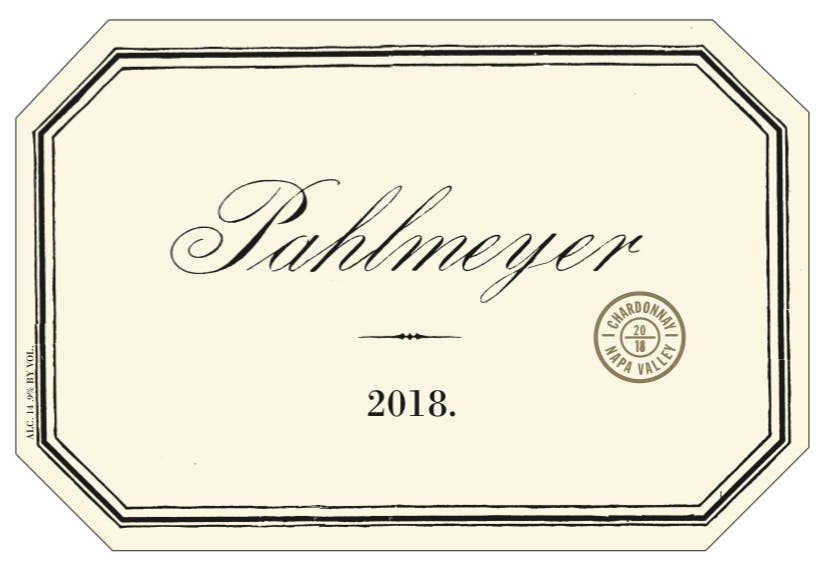 VinousTasted from barrel, the 2018 Chardonnay is shaping up to be magnificent. Fresh, light on its feet and saline - surprisingly so - the 2018 dazzles with its energy and total class. This may be the single most elegant Chardonnay I have ever tasted from Pahlmeyer. All of the richness is there but bright lemon confit, white flowers, mint and tropical overtones all grace this exquisite Chardonnay. I can't wait to taste it from bottle. In 2018, Pahlmeyer will not bottle a Savoir-Faire selection; all of the best fruit is here.
Jeb DunnuckNot yet bottled, the 2018 Chardonnay is a brilliant effort in the making, showing a rich, powerful, classic Pahlmeyer. Buttered citrus, toasted bread, honeysuckle, and brioche all flow to a full-bodied Chardonnay that has both richness and freshness.
Wine AdvocateA tank sample to be bottled in December, the 2018 Chardonnay springs from the glass with vivacious pink grapefruit, white peach and lemon tart scents with touches of fresh ginger, orange blossoms, beeswax and shaved almonds. Medium-bodied, the palate delivers super-intense citrus flavors with loads of savory sparks and a satiny texture, finishing on a lingering ginger nut note.