Colene Clemens Dopp Creek Pinot Noir 2018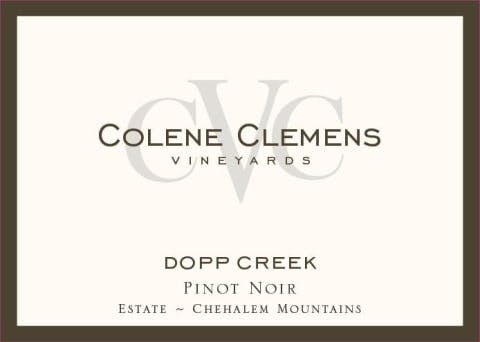 Long-time Pinot Noir lovers and Oregon natives, Joe & Vicki Stark, own Colene Clemens Vineyards and Winery It is their goal to do everything possible to make the very best Pinot Noir that they can. No compromise has been made in vineyard preparation, farming practices and wine making. Winemaker and vineyard manager Steve Goff has utilized the most diligent, time-tested and non-invasive protocols in both the vineyard and winery to further this goal. After working six vintages at Beaux Frères as the assistant winemaker, Steve joined Joe and Vicki in 2008.

The fruit for the 2017 Dopp Creek was 100% de-stemmed into small stainless steel tanks and begins with a 4-5 day cold soak. Following this, tanks are gently warmed, and fermentation by indigenous yeast begins and proceeds for 10-14 days. During primary fermentation, the tanks are gently punched down by hand twice daily. Once fermentation is complete, they allow for 5-7 days of extended maceration in tank before draining the tanks and pressing the skins, stems, and seeds very gently to procure the remaining juice. Both the free run juice and pressed juice then go directly to barrel without settling. After 11 months in French oak—28% new; 30% 1-year old; 32% 2-year old; 10% 3-year old—the wine is then blended and bottled. Only 3081 cases produced.