Domaine Faiveley Mercurey 2018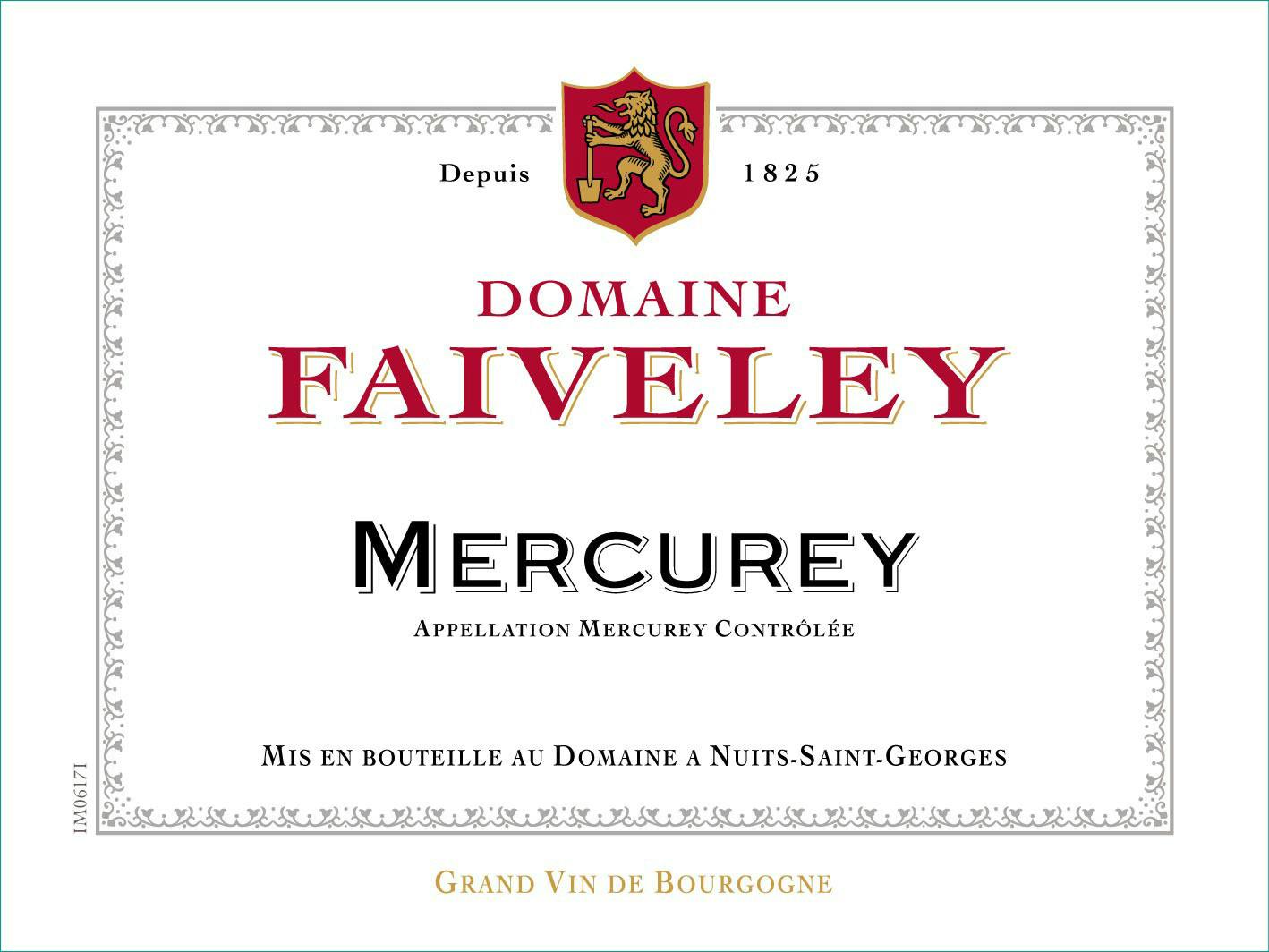 One of the greatest values in Pinot Noir we can find, this Mercurey rouge from the Faiveley family is a perennial favorite. Mercurey was named after Mercury, the messenger of the Gods. In 1825, Pierre Faiveley founded the firm that now bears the name Domaine Faiveley. At that time, the firm was classic negociant, buying and selling wine. But from generation to generation, with a firm commitment to the quality of Burgundy's patrimony, the Faiveley family has purchased vineyard and is today among the largest owners of classified vineyards in the Cote de Nuits, Cote de Beaune and Cotes Chalonnaise. All together the firm owns some 120 hectare of vineyards among which 10 hectares are grands crus and 25, premiers crus. The objective of the family today, led by Erwan Faiveley, is to increase the firm's holdings of great vineyards so that there can be complete control from vine to bottle across the entire range of wines. Along with this focus, Erwan Faiveley and General Manager Bernard Hervet have renovated the cellars which now boast state of the art barrel presses, custom designed wooden vats and among the finest, air cured oak casks available in the world. Today, the wines of Domaine Faiveley are widely recognized for being among the finest produced in Burgundy and Domaine Faiveley among the finest wine producers in the world.
Considered a Mercurey specialist, 'the Faiveley family first produced wine from rented vines in Mercurey in 1933, finally beginning to acquire land there three decades later. Today, with over 72 hectares to their name, they number equally among the Côte Chalonnaise's most important landholders and its qualitative reference points. Unsurprisingly, the style bears a certain resemblance with the contemporary Faiveley style as expounded in the Côte d'Or: that's to say, pure and precise wines that no longer display any trace of structural asperity for which the house was once known and often carry a judicious veneer of new oak in their youth. The Faiveley reds and whites from Mercurey, Montagny and Rully are more immediately accessible and see less new wood, but they play off the same themes and rank among the region's finest. What's more, the domaine's significant holdings mean that many of these bottlings are unusually accessible by Burgundian standards.' Wine Advocate reports.