Stephane Aviron Chenas Vieilles Vignes 2018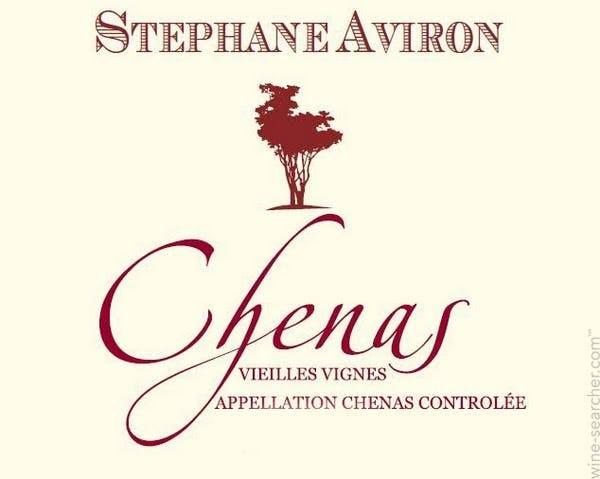 Made from pre-phylloxera vines averaging 100+ years old, this Chenas was a highlight at the 2018 barrel tasting of Burgundy/Beaujolais wines in February (thank goodness we got to taste 2018 before Covid hit!!!). Red fruits, mint and flowers flit around the palate. Aged about 8 months in 1-4 year old barrels, this lovely Gamay is from the village of Chenas. Winemaker Stéphane Aviron produces this 'commune Beaujolais' from a 13.6 acre parcel that he has been nurturing since 1993. The soil is light and made up mostly of sand and small pebbles over a layer of clay and quartz. The old vines, poor soils and biodynamic farming combine for incredibly low yields and highly concentrated grapes. Aviron, who hails from the Beaujolais region, is dedicated to producing wines from old vines, organic agriculture and vinifies using classic Burgundian techniques. If you love elegant Pinot Noir, please try this!!!
Bottle ShopRed fruits, mint and flowers flit around the palate in an utterly charming style. This medium-bodied Gamay will pair really well with salmon simmered in a light cherry or cranberry and red wine sauce, with lightly seasoned lamb chops, roasted chicken, fine cheeses and more. Winemaker Stephane Aviron achieved such beautiful finesse across the board in his 2018s. This is a great example.