Chateau de la Roulerie Chenin Blanc Les Grandes Brosses 2017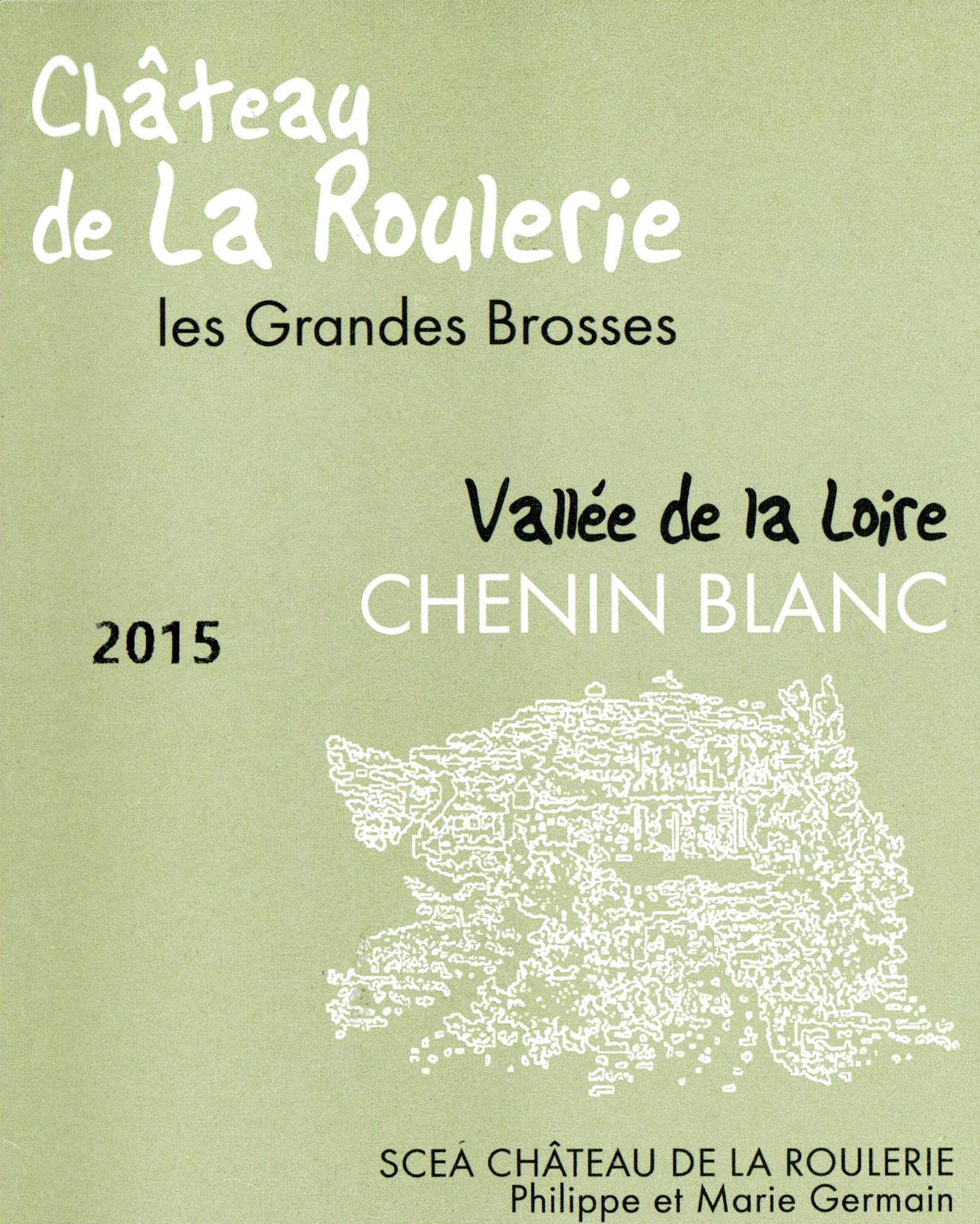 Unavailable
We're sorry, but this product is not currently available.
This is a wonderful new discovery in the world of natural wines for us here at the Bottle Shop, yet the estate has a very long history dating back to the 11th century. In 1996, Bernard Germain bought Château de Fesles along with Château de la Guimonière and Château de la Roulerie from famed pastry chef Gaston Lenotre. Châteaux de Fesles and Guimonière were eventually sold off to focus on the ancient Château de la Roulerie estate in Anjou, and which the family considered the gem of the trio. Philippe Germain, Philippe'has been living at Chateau de la Roulerie since 2001 and in 2004 took full control from his father and brother. The domaine has a total of 42 hectares, 38 of them planted, divided between La Roulerie (24 hectares) and Les Grandes Brosses (18 hectares), for a total of 17 parcels. All the wines come from their estate fruit, encompassing Anjou Rouge (20% of the production amongst 3 cuvées: Château de la Roulerie, Les Terrasses, Les Mérances), Anjou Blanc (5 cuvées: Le Petit Chenin, Les Grandes Brosses, Château de la Roulerie, Les Terrasses, Magnolia), Coteaux du Layon and Coteaux du Layon Chaume. The vines are planted at a dense 4500 plants per hectare on schistous soils, ideal for fine wine production. The vineyards are all on the slopes and oriented South-Southwest, critical for even ripening in this northerly vineyard. Yields are kept to a low 25-30 hectoliters/ hectare. Dry white wines have been produced since the beginning of 2000 and receive Philippe's full passion. They were first going through malolactic fermentation (but no more), had a little residual sugar and a strong oak character. The style has since evolved in favor of more balanced whites with higher acidity, more elegance (no more batonnage and skin contact) and discrete oak (Philippe now uses larger barrels, 600 and 700 liters). The wines are lightly filtered but never fined. There is very little free SO2 on the whites, 15 to 20 mg per liter.
Farming practices: Certified Organic since the 2015 vintage. Since 2011, Philippe has started to convert to biodynamie and face the number of challenges presented by the conversion. The wines are vegan.
Philippe Germain doesn't believe in high alcohol for Chenin Blanc, thinking around 13% works best. Manual harvest, picking in tries, facilitates the management of ripeness and alcohol, as well as allowing for some fruit to be directed into sweeter Layon cuvées rather than dry Anjou. Philippe has moved away from barriques, however, and now Roulerie whites will be fermented in stainless steel or large wooden vats, without malolactic fermentation which he does not favor. This reflects Philippe's philosophy, stating that he "doesn't use oak for the oak"; he is not looking to mark the wine with the aromas or flavors of wood, as he believes top quality Chenin Blanc simply doesn't need or benefit from the treatment. This wine is vinified in 2 to 4 years old 400 litre casks for 20 days and then aged on the lees for 4 to 6 months with weekly stirring of the lees in barrels with bottling in September. Certified organic. 2000 cases produced.
Bottle ShopWe positively love this juicy little number! Made of 100% Chenin Blanc from a historic estate in Anjou in the Loire Valley, this has honeydew, apricot skin, pear and white flower complexities with hints of limestone, citrus and mineral. Vibrant, fresh and long yet light on the palate, this is dry yet fruity and will be wonderful for pairing with gingery Asian fare, fresh seafood and goat's milk cheeses.