Domaine Mongeard Mugneret Vosne-Romanée en Orveaux 2015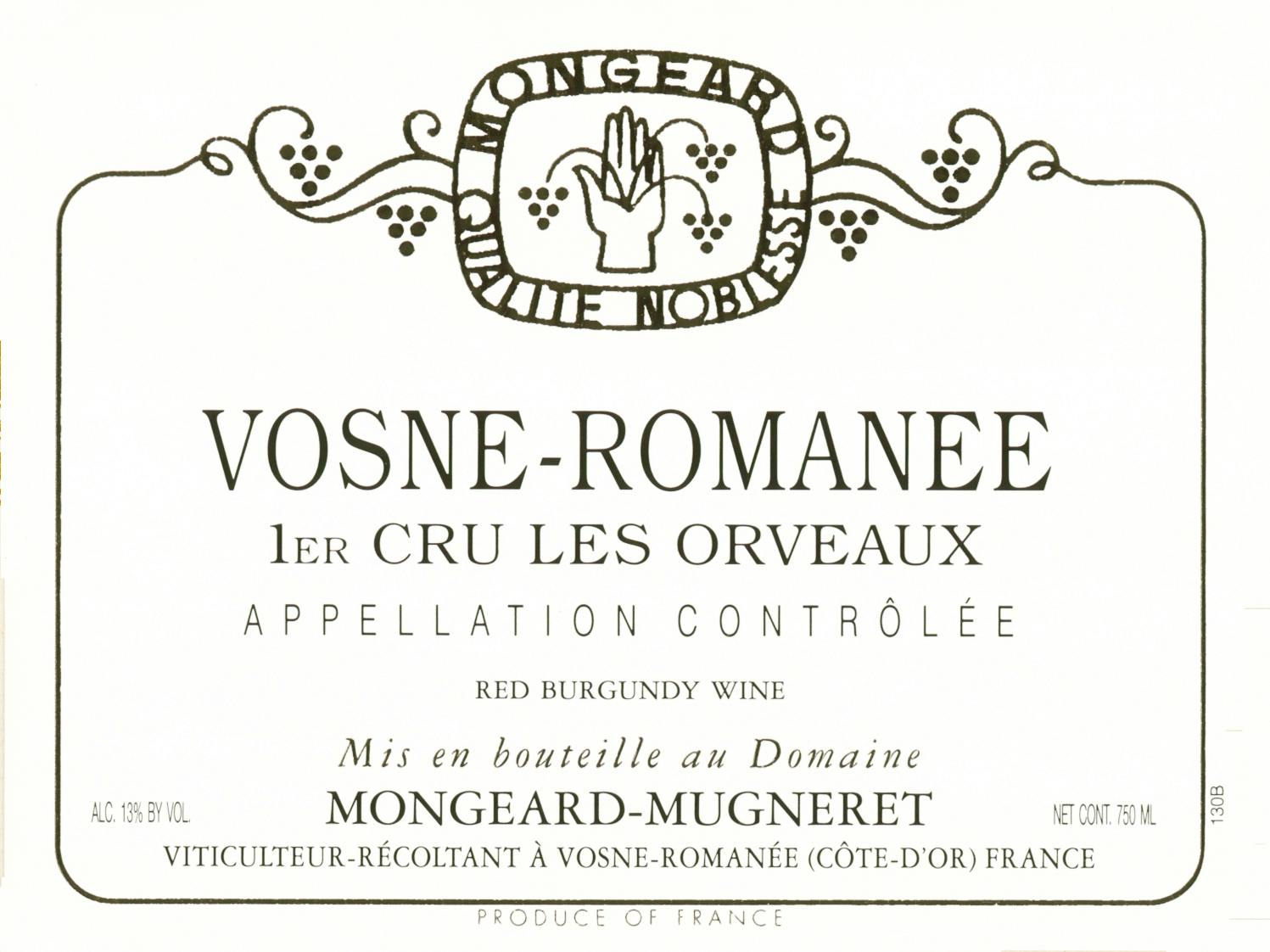 The village of Vosne, known as early as 639 as 'Vaona', was in later centuries a hunting preserve of the Dukes of Burgundy. Viticulture dates back to at least 1232, when the vineyard now known as Romanée-Conti belonged to the Abbey of Cîteaux. This Vosne-Romanée is made by a family which arrived to the village in the 18th century, and records show a Mongeard working as vigneron for Domaine de la Romanée-Conti in 1786. In 1945, Jean Mongeard, whose mother was a Mugneret, found himself making wine at the age of 16. His father had died five years before, and there was no one left to do the job. The entire 1945 crop was purchased by Baron le Roy, Marquis d'Angerville and Henri Gouges. Gouges instructed the young Mongeard to personally bottle the wines, rather than sell in barrel, because of the exceptional quality of the family's wines. This Vosne-Romanée is from the premier cru vineyard of En Orveaux and is made from vines averaging 40 years and aged in 35% new oak. The wonderful exposure enjoyed by the this vineyard endows the wine with a deep ruby color and aromas of red fruits, blackcurrants and raspberries. The robust and richly perfumed bouquet imbues it with a character at once silky and rustic. The freshness and silkiness, combined with a certain sensuous vicosity renders en Orveaux a worthy rival to other Vosne Romanée premier crus. This is a supremely well-balanced wine.
Since 1997, Vincent Mongeard, Jean's son, has been responsible for viticulture and vinification of the domaine's wines. He persuaded his father to return to the traditional method of bottling, without filtration, filtering only with certain vintages. Domaine Mongeard-Mugneret today covers a total area of more than 25 hectares, divided into 22 appellations. Their vineyards are 45-50 years old on average, and are grafted with superior Pinot Noir clones. All of the wines are 100% de-stemmed with the exception of Richebourg, for which they include 1/3 stems for more tannic structure.
BurghoundModerate but not dominant wood is present on the violet, plum and dark cherry liqueur-like aromas that are trimmed in pretty spice and floral nuances. The lush, supple and lavishly rich flavors possess both good volume and a subtle minerality that continues onto the elegant, refined and persistent finale. This is quite good and worth considering. 90-92