FEW Spirits Rye Whiskey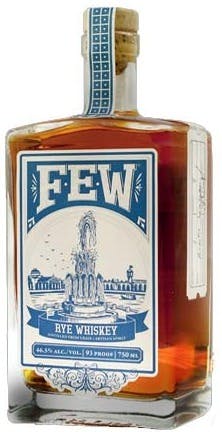 The generous rye content is married with the sweetness of corn for a genteel interpretation of the venerable spirit. Patiently aged in air-dried oak barrels, its spicy character transcends mere resurgence. Behold – the renaissance of rye.
Wine EnthusiastThis amber-hued rye shows notes of oak, chamomile tea, vanilla and cedar, concluding with a pleasingly juicy orange-peel note on the fiery cinnamon finish. 70% rye.