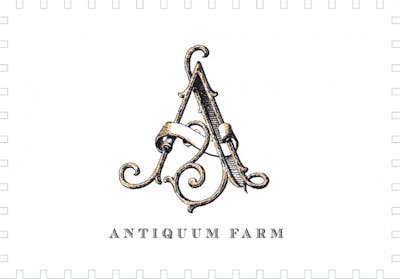 SKU: 03701
Antiquum Farm Juel Pinot Noir 2019
---
$69.99
Save $10.00 (14%)
$59.99
---
Stephen and Niki Hagen founded Antiquum Farm with a passion for creating truly natural wine, working hard on their land and raising their family with a total respect and love for the outdoors and nature. Their children Daisy and Juel are both involved in the vineyard, which truly is a farm; they scout the vineyard on horseback, take care of the poultry flock, they shepherd, help make the wines and more. Hagen was born in the Willamette Valley's coastal foothills, raised only a few miles down the road from what is today Antiquum Farm. Stephen is steeped in a great appreciation for all things outdoors and as a child was given free reign to roam the streams, hills, and woods for miles in every direction on foot, bike, or horseback. He grew up to know the country well, and developed a deep knowledge and love for his native Oregon hills. It is this intuition that guides his farming, winegrowing, and vinification decisions. He began learning the art of working draft horses after purchasing the land that was to become Antiquum Farm.
Perched at 800 feet above sea level, Antiquum Farm is nearly at the edge of what is considered a growable elevation for wine in the Willamette Valley. Despite this elevation, the slope collects heat during the day and is warmer the higher up the slope you go, then it all cools down at night. Stephen refuses to irrigate his vines, making them dig for their needs. The soils are cultivated in the tradition of pre-1940s agriculture. No outside fertilizers, synthetic or otherwise, are used. His methods are even more organic than what the certified organic rules require. The vineyard floor is intensively managed for abundant life. This means letting the wild in, while contributing species enhance vine health, insect habitat and diversity. Returning livestock to this mix is essential: a flock of Katahdin/Dorper crosses are the cornerstone of fertility management. The Hagens' use intensive rotational grazing to cycle nutrients from diverse cover crops to the vines. Several years of this practice have led to a vineyard that needs no other fertilizer, creating wines that are truly site specific. We are calling Antiquum organic here above in the icons, but this estate is beyond organic, and even beyond biodynamic the way that Hagen is farming and creating wine. Fermentation is done with indigenous yeasts and the wines are vegan.
Named for winemaker Steve Hagen's young son Juel, this wine has power, structure and finesse in perfect balance. Antiquum Farm is ripens lush fully mature deep dark fruit, and yet retains abundant natural acidity. This interplay creates an exciting tension that is rarely experienced. This vineyard produces mouth loads of fine-grained fruit-driven tannin. Balanced treatments of French oak (40% for 11 months for the Juel) never overwhelm the unique attributes of this site. 950 cases produced.
This is a big, forward, fruit-driven, complex and totally irresistible wine. The winery is full-on noninterventionist, employing a holistic system of farm-based amendments and viticultural practices. Lush fruit flavors mix raspberry, blackberry, hints of composted earth and threads of coffee, tea and tobacco. It's a delightful wine with the structure to age gracefully. Editors' Choice
Deep, shimmering garnet. Powerful red and blue fruit preserve, floral and baking spice scents take on a smoky accent as the wine opens up. Lush, expansive Chambord and mulberry flavors show appealing sweetness and impressive depth. A repeating spice note adds lift and cut to a long, gently chewy finish that features rounded tannins and suave florality.
wa

91

Wine Advocate

ws

91

Wine Spectator

st

91

International Wine Cellar