Old Rip Van Winkle Distillery Handmade Bourbon 10 year old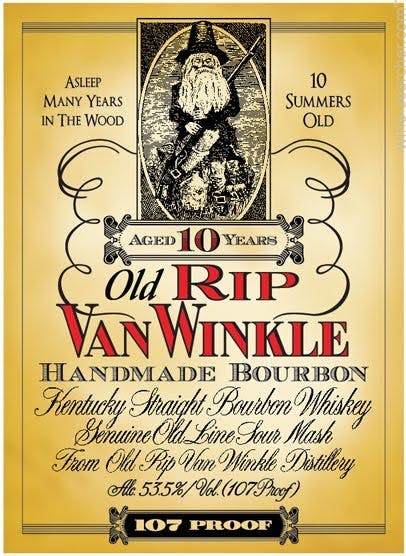 1 bottle Limit.
This highly sought after bourbon is made by the Old Rip Van Winkle Distillery of Pappy Van Winkle fame. The family just adds a splash of their Kentucky limestone well-water when they empty the barrels for bottling, therefore bottling it as close to barrel proof as possible. Thus, this whiskey is as smooth as any you will find. This 107 barrel proof seems to be just right!
See a rich, copper color. Smell enticingly sweet, spicy, caramel-nut-fudge aromas. Enjoy a fruity, medium-to full-bodied palate with intense dried fruit and toasted nuts notes. Each sip finishes with a very long, bold wave of peppery brown spices, floral honey and charred barrel flavors that balance the weight of the alcohol. It's a big, bold, aged bourbon that has great balance for its high proof and flavor.