Jefferson's Wood Experiment Collection Non Chill Filtered Kentucky Straight Bourbon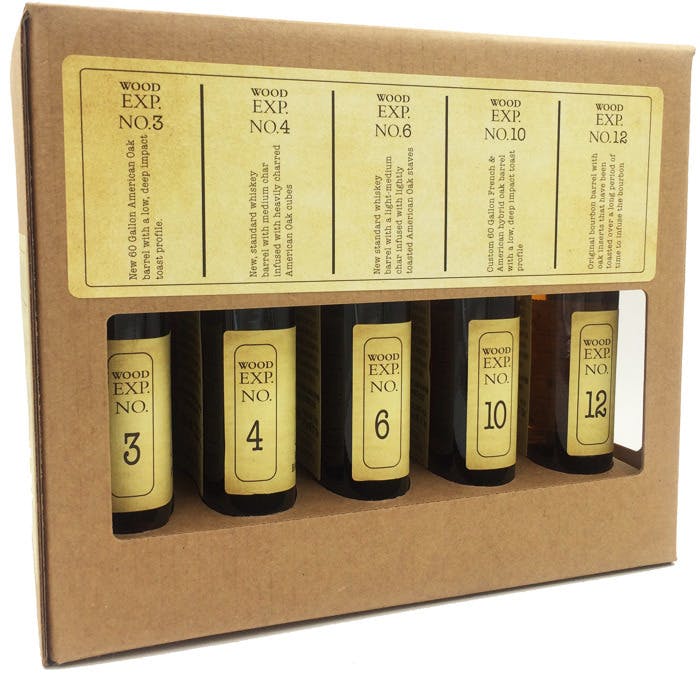 Unavailable
We're sorry, but this product is not currently available.
For over two and a half years, Jefferson's Bourbon founder and master blender Trey Zoeller carried out 13 different experiments on fully matured bourbon by changing tthe conditions in which the bourbon was aged. Whether it was placing the already aged bourbon in new American oak casks with different char levels, changing the barrels to wine casks, or adding wood staves/cubes that have been treated, Zoeller did it. He chose 5 experiments that he felt brought unique characteristics to the bourbon and packaged them together in five 200 ml bottles.

Please note: this is a Limited Edition Collection of non-chill filtered Bourbon. When you order (1) unit, you will receive five 200 ml bottles.