Rivers-Marie B. Thieriot Vineyard Chardonnay 2017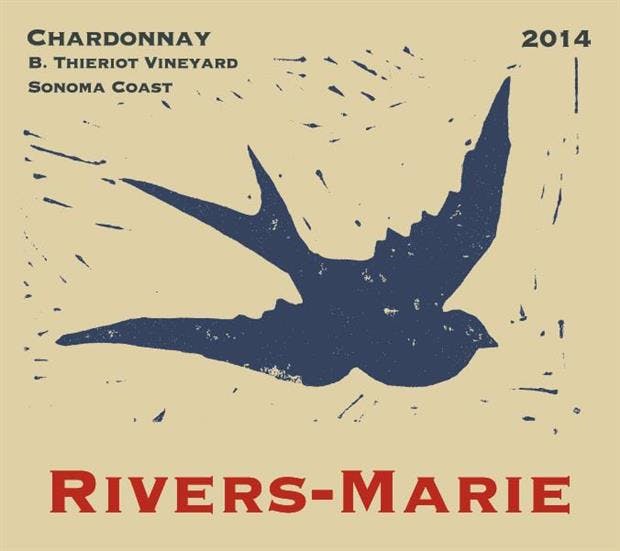 Unavailable
We're sorry, but this product is not currently available.
Rivers-Marie is dedicated to producing single variety wines made to reflect the vineyard and vintage from which they came. Owned by Thomas Rivers Brown and Genevieve Marie Welsh, Rivers-Maries has a small but growing Chardonnay program, including two single vineyard designates (B. Thieriot & Joy Road) as well as a Sonoma Coast appellation bottling.
The B. Thieriot is a special site right across the street from Summa which proves more interesting every year. The owners attribute that to better farming but also to vine age. Planted in 1990, they have begun to see "old vines" qualities come out in this wine over the last several years. Consistency is probably the most valued attribute as this vineyard has weathered the droughts, deluges and heat of the last several years. Through it all, the wines produced from here continue to show site character first and vintage character second. There is an amazing palate presence in this wine but it never comes across as taxing. Freshness is probably the first thing they look for in their Pinots and Chardonnays and this wine always has that mouthwatering acidity that keeps the wine lively. The Thieriot has a crushed rock minerality that separates it from all the other wines in the line up. Its proximity to the coast also provides saline and oyster shell notes that are more aligned with grand cru Chablis than California Chardonnay. The complexity here increases every year and this special site has been the cornerstone of the Rivers-Marie Chardonnay program now for over 10 years. Only 150 cases made.