Johnson Harriss Forestero Malbec 2018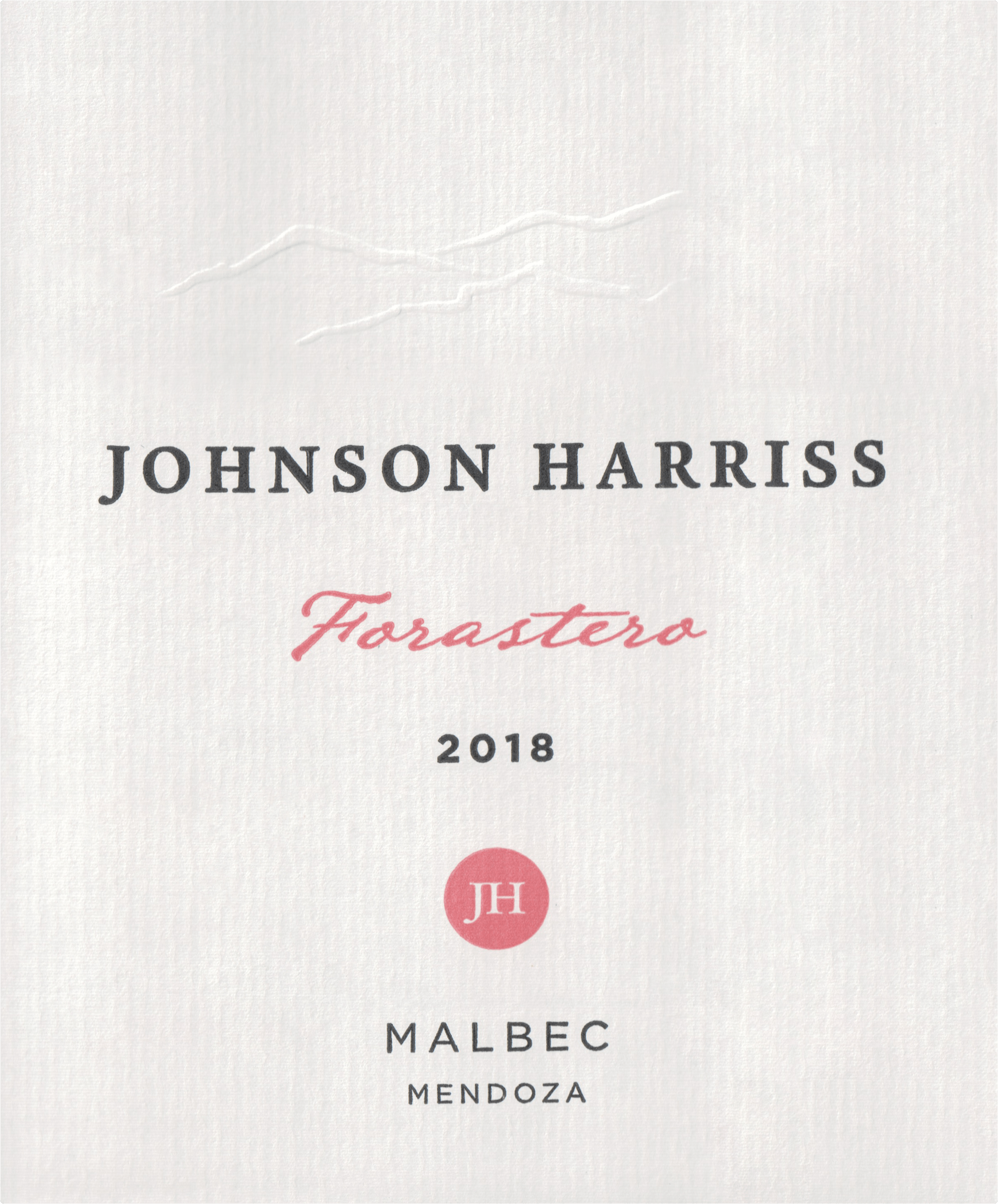 Unavailable
We're sorry, but this product is not currently available.
Johnson Harriss was born to Edward Harriss II and Mary "Polly" Johnson in Charlotte County, Virginia, on 28 December 1769. He grew up in colonial America as a farmer, and was the backbone of winemaker John Livingston's family in the early years of American life. Johnson moved his family from Virginia to North Carolina to South Carolina to Tennessee and finally to southern Illinois…where Livingston grew up. "Old Grand-father Harriss", according to the DuQuoin Weekly Tribune on the occasion of his death, survived both the Revolutionary War and the U.S. Civil War and lived to age 99. This wine is a dedication to his life and family.

"Forestero" is Spanish for stranger. As an American hunting wine in Argentina, I definitely have the sense that I am a citizen of another place. But funny enough, I also think that this wine has the potential to be a "stranger" in a sea of mediocre Malbec in the marketplace! And the real reason for that doesn't have much to do with me. It's because of the vineyards' unique location.
Many of the vineyards of the Uco Valley in Argentina are in low, almost foothills locations, like Tunuyán and San Carlos (see map below). But that is not where we source our vines! We go up and up and up! The vines we use for Forestero reach an eye popping 1,100 to 1,500 meters (3,600 – 4900 ft) in elevation. To put that into context, the highest altitude possible for grape growing in Europe is around 500 meters (1,600 ft).
"These vineyards help us to achieve what we are looking for in an excellent Malbec: very colorful, rich, ripe, and yet a textured, fresh and intense red wine. While most Malbecs are rich and ripe (maybe even syrupy…no bueno!), so many lack the fundamental balance required in great wine. This is what we offer to you: it is loaded with fresh blueberries and blackberries, slightly spicy undertones and with a wonderful clean fresh finish that invites you to eat a meal or drink by itself!" - Importer