Johnson Harriss Cuvée Wentz 2014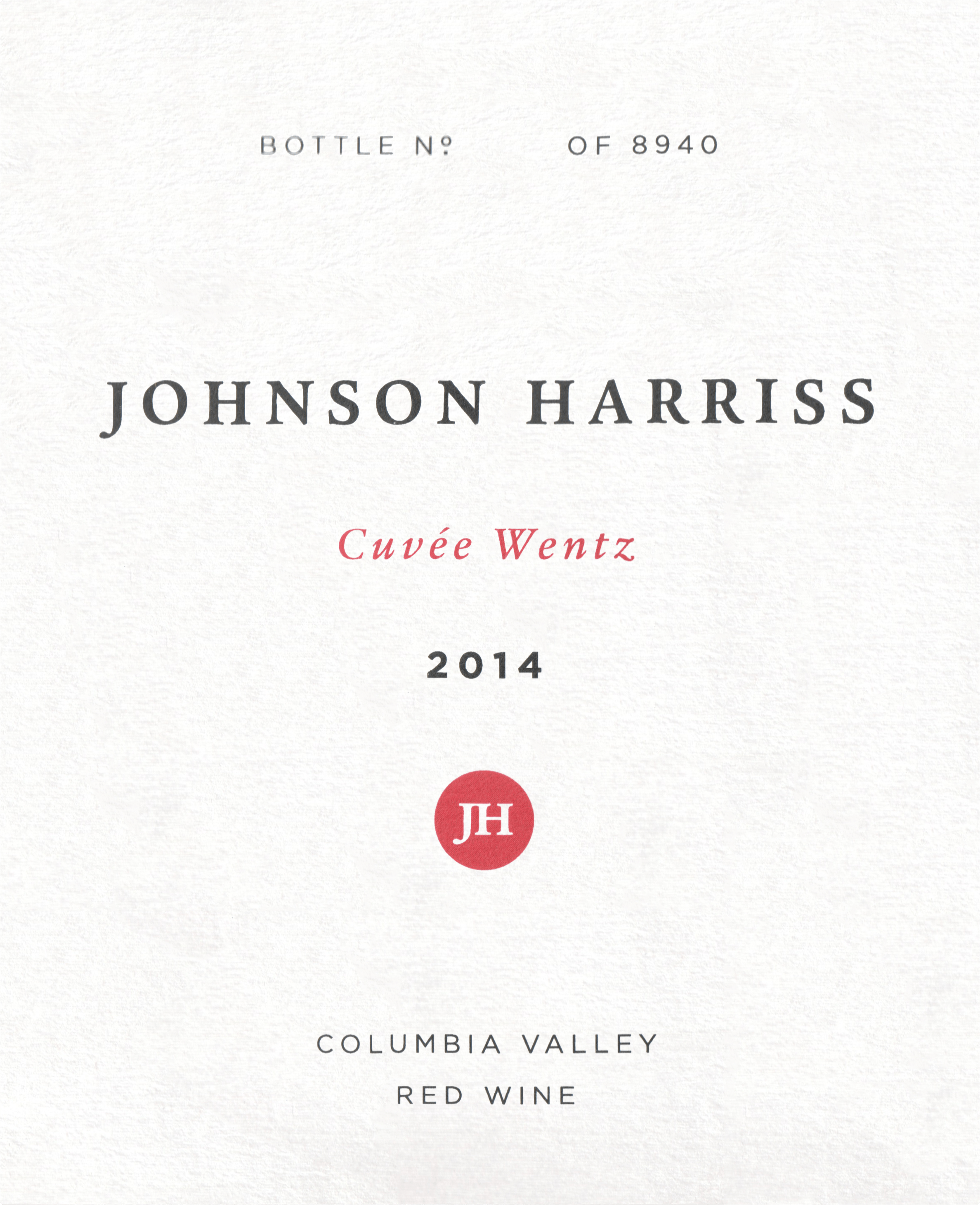 $31.99
Save $7.00 (21%)
$24.99
SKU 03052
750ml
Johnson Harriss was born to Edward Harriss II and Mary "Polly" Johnson in Charlotte County, Virginia, on 28 December 1769. He grew up in colonial America as a farmer, and was the backbone of winemaker John Livingston's family in the early years of American life. Johnson moved his family from Virginia to North Carolina to South Carolina to Tennessee and finally to southern Illinois…where Livingston grew up. "Old Grand-father Harriss", according to the DuQuoin Weekly Tribune on the occasion of his death, survived both the Revolutionary War and the U.S. Civil War and lived to age 99. This wine is a dedication to his life and family.

For the second vintage of the Johnson Harriss project, John Livs discovered some amazing fruit from the mighty Pacific Northwest. He had rare access to some of the best cellars in Washington State to create the blend, and believes the end result is outstanding and emulates the great wines of Bordeaux's Right Bank. The final assemblage consisted of 50% Merlot, 26% Syrah, 17% Cabernet Franc and 7% Cabernet Sauvignon. The majority of the fruit came from the Stillwater Creek Vineyard in the Columbia Valley. This vineyard is on the Royal Slope in the Frenchman Hills, which is climatically diurnal (hot afternoon/cool evening), giving the wine high levels of phenolic ripeness while retaining acidity. About 20% of the Merlot came from the Conner Lee Vineyard on the Wahluke Slope in Columbia Valley giving the wine excellent freshness. The Cabernet Franc and Syrah came from the Dineen Vineyard in the Yakima Valley, northern, cooler region, adding more structure and floral aromas.

Winemaker Tasting Notes: The blend reminds me of Right Bank Bordeaux. It is structured and fresh, a serious wine, not flabby. Yet, at the same time, it is incredibly enjoyable now. The profile is loaded with dark red fruits with blueberry tones, spice, cedar box. The body is plush, rich and long, yet still drives down the middle with acidity and freshness.

Winemaker Pairing Notes: From a pairing perspective, you will want to match with anything from the grill, red meat, and cured meats. But this is delicious on it's own too. From a cheese perspective, attack some aged Cheddar, Comté aged Gruyère, aged Gouda or Manchego. And, of course, kettle-cooked potato chips fit the bill nicely.