Love & Squalor Pinot Noir 2015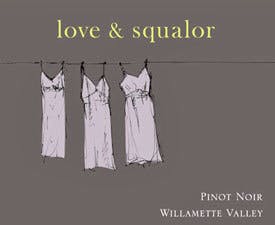 Unavailable
We're sorry, but this product is not currently available.
Winemaker Matt Berson started out in 2001 as a wine buyer at an Oregonian restaurant. While still at the restaurant, he started part time work at Ransom, and he recalls how one night at the restaurant he opened a bottle of Ransom Riesling. He was already a passionate Riesling-head, and was blown away by what could be done with the grape in Oregon. It was the turning point for him in committing to winemaking. And thus he entered his journey-man winemaking phase and worked at such cellars as: Patty Green, Brooks, J Christopher, Escarpment in New Zealand…and the cellar that most impacted him- Dr Erne Loosen in the Mosel.

Love and Squalor Pinot Noir is made from a blend of several different vineyards. Matt has sources in the famed Eola Hills, Dundee Hills, Ribbon Ridge and Yamhill regions, as well as lesser known areas such as the Cascade and Eugene Coasthill Foothills, where he can buy high quality fruit at slightly lower prices. The result is a totally delicious, authentically Oregon Pinot at an affordable price.
Wine EnthusiastLovely cherry lollipop flavors introduce this smooth and tasty effort. Its juicy and irresistable sweet fruit is highlighted with sliced orange and lemon peel notes. A streak of coffee runs through the finish, and the wine is substantial enough to cellar for another half decade or longer.