Pierre Andre Bourgogne Chardonnay Reserve 2018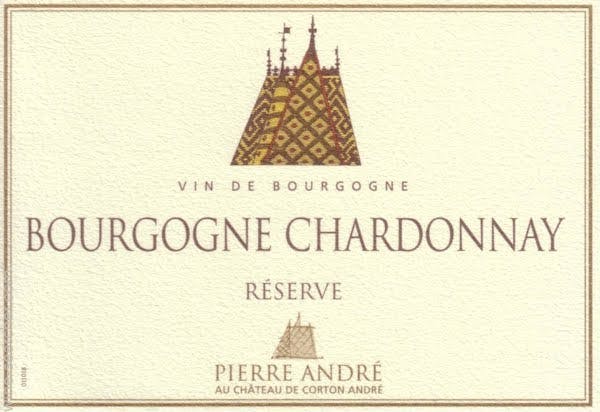 Founded in 1923, the firm of Pierre André was born at the foot of the hill of the grand cru Corton vineyard. Today Pierre André continues to produce top grand cru wines, along with village wines from up and down the Côte d'Or. The overall house style is one that represents the terroir of each village and vineyard, while also exposing concentration of fruit flavors, and balancing the classic acidity and tannin of Burgundy. All of the grapes are handpicked by vineyard manager Jacques Briday's team, and minimal intervention is used by winemaker Mathieu Carrara.

We tasted and positively loved this Bourgogne Blanc from the charming 2018 vintage. Dry, crisp and ripe in style, the citrus, white flower and mineral flavors dance on the palate with a hint of acidity. Serve with shellfish, lemony white fish dishes, creamy cow's milk cheeses and Marcona almonds.