Jean Fillioux La Pouyade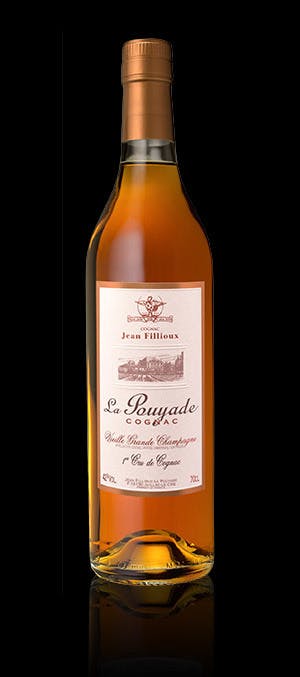 Unavailable
We're sorry, but this product is not currently available.
Jean Fillioux exclusively produces first class Cognac across the line, from the Grande Champagne Cognac district, Premier Cru de Cognac.This area is located at the heart of the Cognac region, and produces the finest Cognacs. And the top of this Grande Champagne area is the "Golden Triangle" – Verrières, Angeac-Champagne and Juillac-le-Coq – where Fillioux's beautiful 63 acres of Domaine de La Pouyade has been located for five generations. This great and exceptional situation, but also their authentic know-how enables them to produce one of the finest Cognacs it's possible to find on the market

The La Pouyade is perfectly well-balanced and complex for a young Grande Champagne Cognac. A quite interesting personality with floral notes, spring flowers. Very lively cognac, fresh fruit aromas explodes on the palate, apricot, grape, and some notes of almond. It's the perfect cognac for a party with your friends to go with some toasts of smoked salmon, blue cheese, pate de foie gras. So delicious to go with sausage, dried ham, as well. To taste neat or with some ice (just a little) or with some cool sparkling water (a little). It's the perfect end of afternoon cognac, to recover of a busy day. And this cognac is one of the favorite of the whisky lovers.