Domaine Paul Blanck & Fils Pinot Blanc d'Alsace 2018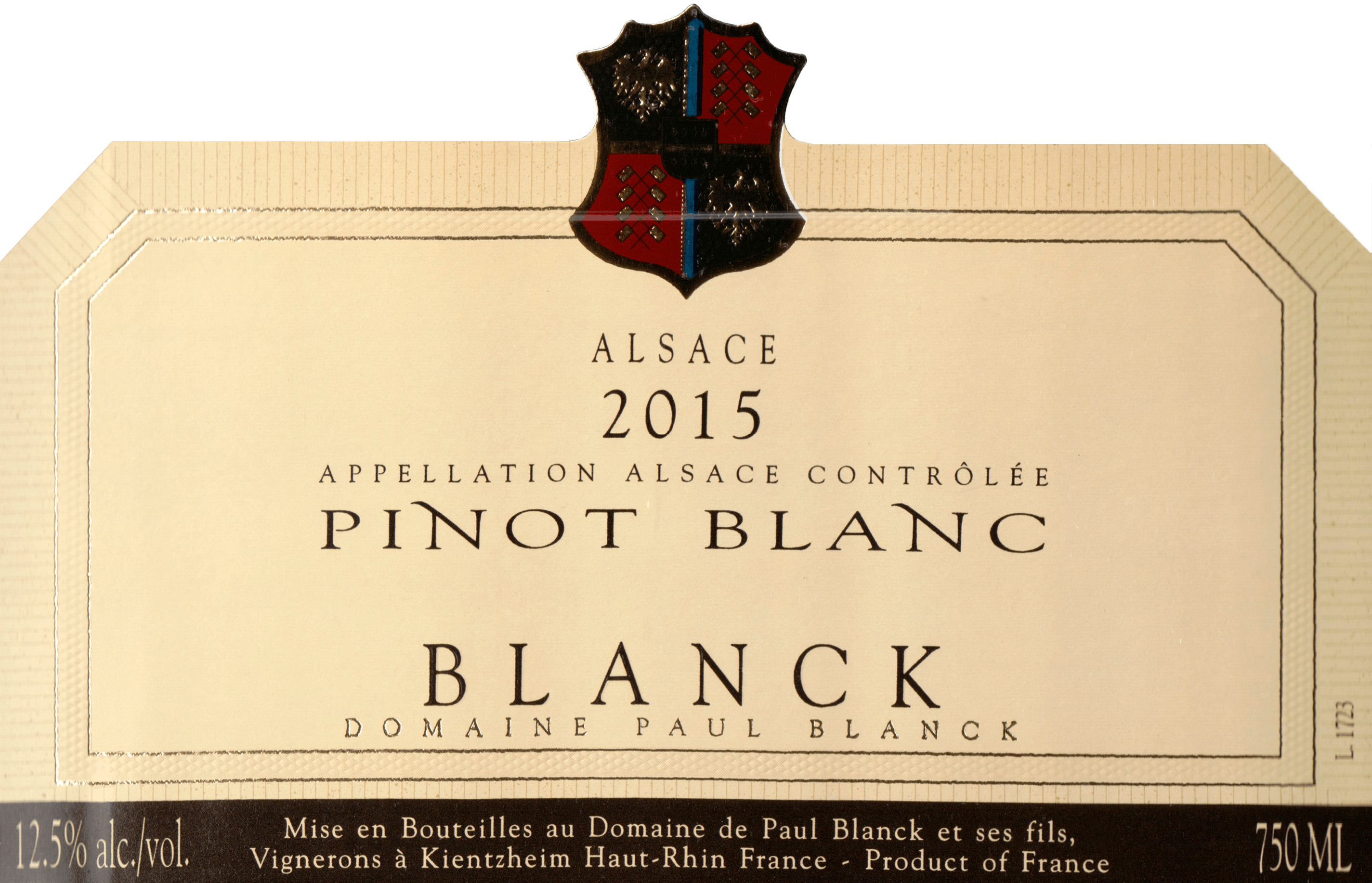 Domaine Paul Blanck et Fils is a superb, quality-driven house managed by Philippe Blanck and his cousin Frederic, focusing upon classic wines of Alsace using organic methods. We had the great pleasure of meeting Philippe in Kientzheim at the estate, visiting the family's vineyards, and tasting through a full range of his delicious wines. The Pinot Blanc 'Classique' is fresh, dry and thirst quenching with notes of of lemons, flowers, peaches, limestone and apricot pits, and hints of grapefruit skins and minerals on the finish.
Philippe brought us into his Grand Cru vineyards of Furstentum and Altenbourg to see the unique soils of each vineyard, as well as to taste ripe Riesling and Gewurztraminer grapes off the vine. His approach to tending the vines is extremely thoughtful and organic. He believes deeply in the respect and balance of nature, and all of his wines expressed such a beautiful terroir which we positive love at the Bottle Shop. This Pinot Blanc is the domaine's #1 best seller, and we can see why. At this price, the quality is amazing, the wine is so tasty, and it will please such a wide range of palates.