FEW Spirits Bourbon Whiskey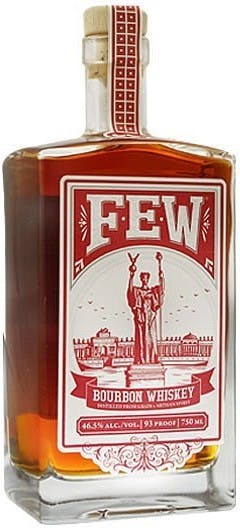 This spirit, distilled through timeless liquor-making techniques, utilizes a three-grain recipe that infuses generations of Southern tradition with the spiciness of northern rye and a touch of malt for smoothness. FEW is hand-crafted through a small-batch process in charred oak barrels to age its bourbon whiskey.
Wine EnthusiastA fleeting vegetal note, like fresh celery, underscores the vanilla and oak aroma and flavor, finishing distinctly spicy with lots of cayenne and black pepper.