Stefano Massone Gavi Masera 2019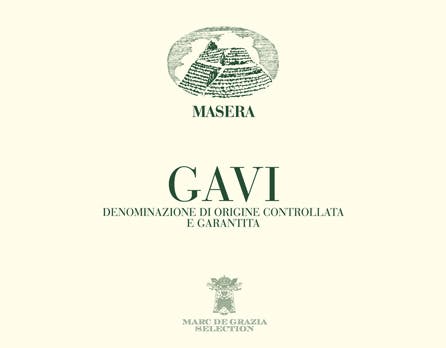 Stefano Massone devotes all of his energy to producing fine white wine from vineyards located in the warmer southeastern part of the Gavi region in Piedmont. This is where the Cortese grape thrives and achieves maximum ripeness. As this varietal tends to be very productive, rigorous vineyard management and low yields are vital to producing Cortese of high quality, as practiced at Massone but not necessarily at larger, neighboring estates. Massone is also practicing organic viticulture in his farming, no insecticides, herbicides nor chemical fertilizers are used, and sulphur is used very sparingly in his winemaking.
Ripe, rich fruit provides perfect balance to the vibrant acidity of the single-varietal, single-vineyard bottling of "Vigneto Masera", producing a wine with both weight and crispness, along with intense aromas of lime, pear, apple and exotic fruits. An ideal aperitif or first course wine in an all-Piedmont lineup, and a great value. Some wine professionals even compare a truly fine Gavi to white Burgundy, citing the mineral character of the wines.