Gradis'ciutta Pinot Grigio 2018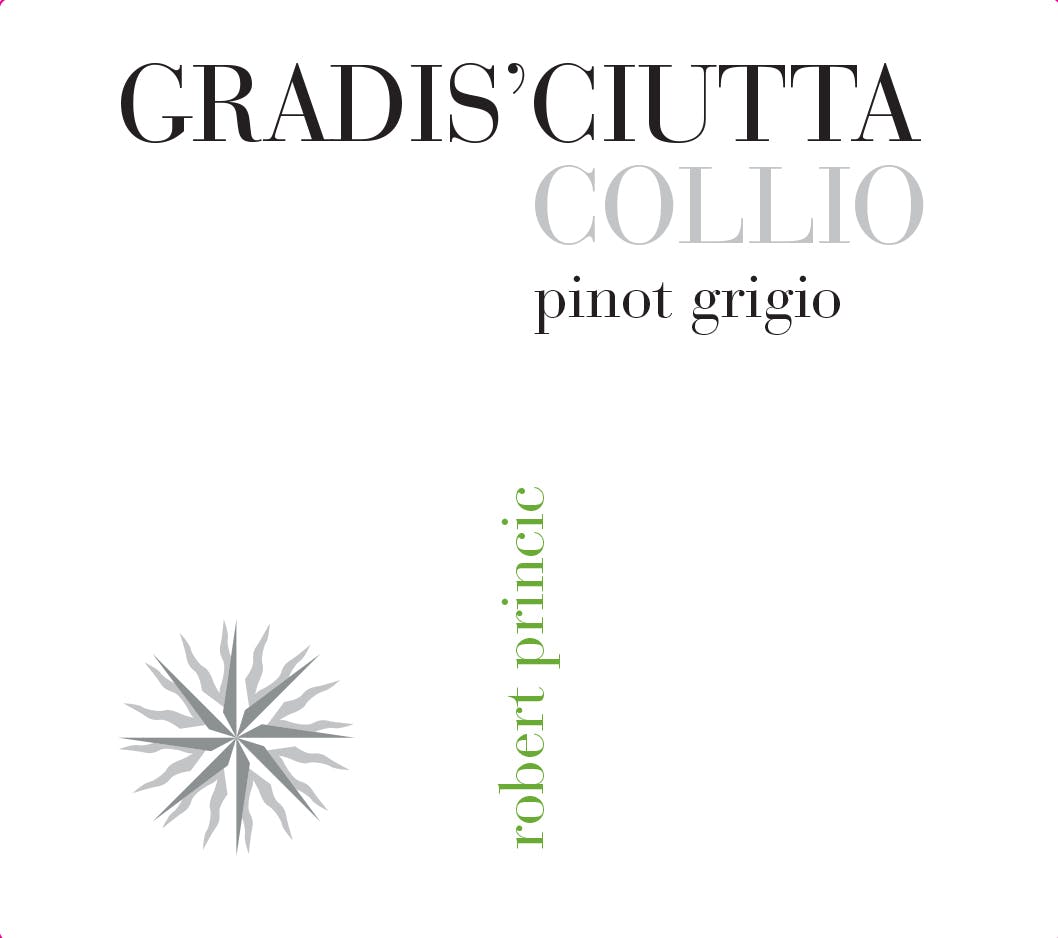 When it comes to high quality Pinot Grigio, there is no more cherished land than the group of hills known as Collio. The Isonzo river flows through this hilly stretch to the southeast, the Ludrio creek to the northwest, while to the south, it merges into the Friulian plain. The land at Gradis'ciutta is tied to history dating back to the Austro-Hungarian invasions. Before carrying the name Gradis'ciutta, this place was known as Monsvini, which in Latin means 'Mount of Wine.' Today it is Robert Princic who is the steward of this vineyard, whose family was producing wine in Kosana at least as far back as 1780.

Made of 100% Pinot Grigio, a variety also called Rülander when it was introduced in the second half of the 1800s in the Gorizia area. It immediately demonstrated that it adapted to the clay marne of Collio, in particular to the descending slopes of the local hills. It is distinguished from other whites grapes in that the color tends to be copper. Pinot Grigio has been produced at Gradis'ciutta since 1975. The style is one of elegance and balance with its clean and pretty flavors of tree fruits from the flesh to the leaves of the fruits. Serve as an aperitif, or with an array of antipasti, soups, fish baked in the oven and main courses beginning with white meats. It can also accompany delicate cheeses.