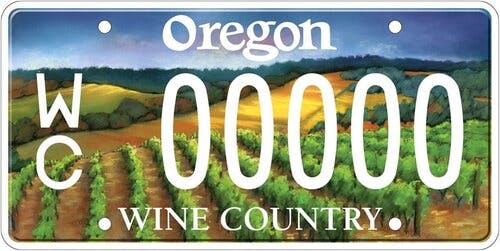 Tasty Trio of $19.99 Oregon Pinots:
House Fave Cloudline by Drouhin family,
New~Libra Vnyd + Last Chance Stafford Hill
Today is such a fun trio of 'everyday' Pinot Noir from Oregon's Willamette Valley, all priced at an incredible $19.99 per bottle. When you think about the fact that there can only be one bottle of Pinot Noir made for every 10 bottles of Cabernet, it makes sense why good Pinot can be on the pricey side. Due to the extemely low yields of the Pinot Noir grape, its thinner skins and its more delicate core, it is simply more expensive to produce than most other reds, making this offer all the more alluring.
We have 3 winners starting with Cloudline: Robert Drouhin of Joseph Drouhin (founded in 1880 in Burgundy) was the very first Frenchman to ever buy land in Oregon to produce fine wine. This was front page news in the mid-1980's, even more so because he sent his young, elegant daughter Veronique there to make the wine. After world-wide success at Domaine Drouhin Oregon, she oversaw Cloudline's inception, making it accessible, charming, smooth, fruit-driven and authentically Pinot Noir. Next up we have a new discovery from the Libra Vineyard. This is a darker-colored, more black fruit-driven style, aged 10 months in French oak. A super deal, we were so excited when tasting this one. And finally, this week is your last chance to buy Stafford Hill by Holleran at $19.99/bottle. The cost has gone up, so we have to be at $24.99 after today's offer expires.
NEW GOURMET FOODS ARRIVED YESTERDAY ~ POP IN THIS WEEKEND!
Cheers! the Murray family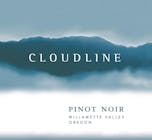 Cloudline is one of the best values for high quality Pinot that we have ever found. With its pure, ripe fruit flavor, balanced acidity and a silky, smooth texture, Cloudline is an exuberant glass of wine. The talented winemaker Veronique Drouhin-Boss oversees the production of Cloudline, as well as making the wine at her family's estate Domaine Drouhin Oregon in the Willamette Valley. Look for a ripe core of cherries, raspberries and red plums with accents of violets, vanilla and roses. S

erve this fine quality value with salmon, chicken, cheeses, beet salads, baby lamb chops and more.
$19.99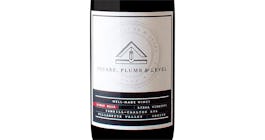 The Libra Vineyard is located 4 miles east of Carlton, Oregon in the Yamhill-Carlton AVA of Willamette Valley, and is a low yielding, certified sustainable vineyard. This vineyard boasts alluvial, loam and volcanic soil: 2/3 Willakenzie Marine Sedimentary and 1/3 Jory Volcanic, stretching 330'-430' in elevation. Aged for 10 months in French barrels, this classic Willamette Valley Pinot has dark fruits such as black plums, black cherries and cassis wrapped around dark mocha, red earth and spiced oak notes.
$24.99
$19.99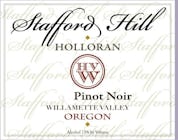 Stafford Hill is the 'second label' of famed Holloran Vineyard Wines, and is an outstanding value for handcrafted, small production wines. The Stafford Hill wines are produced from the same vineyard sources and use the same hands-on, traditional winemaking approach as the Holloran wines. Made from primarily Holloran Le Chenaie Vineyard with volcanic soils in the Eola-Amity Hills near Salem. Made in small lots, 100% destemmed yeasts, hand punch downs, aged 11 months in French oak. Only 1200 cases made. Very floral with sweet cherry fruit and foresty underbrush notes.
$24.99
$19.99