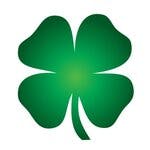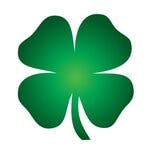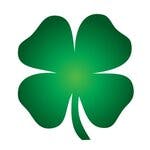 Wonderful Whiskies from Ireland
Green Spot, Yellow Spot & Bushmills 21
Plus, Irish Gin & Irish Cheeses on Sale, too!
The story of 'Spot' whiskies begins in the 1800's with the Mitchell family, who are making these award-winning whiskies to this day at the revered Midleton Distillery in County Cork. Perfecting their methods still used today, the (now) 7th generation Mitchells' whiskies were already renowned in the early 1900's, where under the hustle & bustle of cobbled Dublin streets in underground cellars, their single pot whiskeys were matured in casks. In order to know the age of the spirit inside, they would mark the barrels with a daub or 'a spot' of colored paint, which would become the namesake for these coveted whiskeys : Green Spot (10 Years) and Yellow Spot (12 Years), Blue (7) and Red (15) as well. Green Spot is the distillery's #1 seller, but we happen to also sell alot of the Yellow Spot here, creating a legion of fans. Next up, the famous Bushmills makes this 21 year, the very best of the house which was founded in 1784. Aged in 3 types of casks, Oloroso Sherry, Bourbon and Madeira, for a grand total of 21 years. Then in case you do not like Whiskey, we are including a really cool Gin from the edge of a lake in the small Irish town of Drumshanbo loaded with exotic botanicals and gunpowder green tea. And finally, we went all out in the Cheese department this year for Saint Pat's! We have Tipperary Brie, Carrigaline Herb, Raw Milk Farmhouse Cheddar and a glorious Cheddar with Whiskey inside! And of course we have Jameson, Tully's, Guinness and more in stock ...
HAPPY SAINT PATRICK'S DAY TO ALL
LET'S DRINK WELL & EAT WELL & CELEBRATE!
Hours of Operation this Week
Tuesday - Saturday 10 am - 7 pm
Tomorrow (WED) is Saint Patrick's Day!
Sunday 12 noon - 6 pm
Cheers! the Murray family