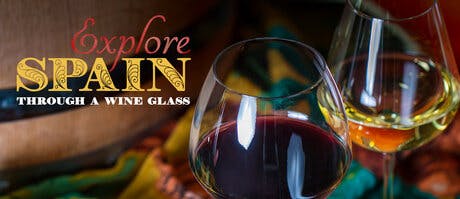 Hot Deals from Spain!!!
from Viña Zorzal to Clio Jumilla
from $9.99 to $47.99 per bottle
Spain has always been a hotbed of terrific values, and today's offer presents even hotter deals to take advantage of. Starting with a 91 point Garnacha, the 2019 Zorzal is even better than the 2018, and that vintage was awesome! This special little red is perfect for folks drinking $10-15 Cabs, Rhônes and Italians. Next we have a gorgeous Rioja flying under-the-radar here. The 2018 Anza is a 94 point, old vine, indigenous yeast red that Luis Gutierrez said was 'graceful like a ballerina with very fine tannins'; we love the fact that she only has 13% alcohol, making her an amazing alternative for those of us who love Pinot Noir, but need something a little more exotic with certain foods. Next, another 94-pointer, the blockbuster Valderiz Ribera del Duero is made with organic methods and is a killer deal from an illustrious appellation. For our showstopper, we are including the quality-driven Gil family's 2017 CLIO, always one of Spain's most wanted reds. Super powerful and concentrated, the Clio will sell out quickly. And lastly, a lovely way to 'freshen up' after all these reds... our current favorite Spanish white, El Neptuno Albariño is made from sustainable old vines in the best area for this local grape. We love Albariño as an alternative to Sauvignon Blanc or Pinot Grigio, especially with seafood and Manchego sheep's milk cheese.
Cheers! the Murray family
RATED 91 WINE ADVOCATE : 'The 2019 Garnacha has grapes from the villages of de Corella, Cintruénigo and Fitero, produced in an approachable and easy-to-understand way. It had a gentle vinification, starting with grapes of moderate ripeness with a good pH, fermented with indigenous yeasts and using 20% full clusters. A ripe and open vintage, with a more Mediterranean character, with sweet fruit and aromatic herbs. It reminds me of some of my favorite old-time unoaked Garnachas from Navarra. It has a serious palate, with freshness and chalky tannins and a serious finish. Great value!'
$11.99
$9.99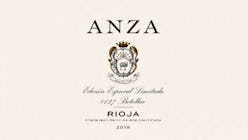 RATED 94 WINE ADVOCATE : 'The 2018 is from 30-50+ year old vineyards in Rioja Alavesa, close to the Sierra Cantabria, with grapes from old vines on white soils, rich in limestone, sand and silt : Tempranillo, Graciano, Garnacha, Viura, Tinta Velasco...fermented with indigenous yeasts in a combination of oak vats, open-top barrels and stainless steel and matured in a 4,000-liter oak foudre and some 500-liter barrels. It's only 13% alcohol and has a low pH (3.4), which indicates good freshness. There is a purity and transparency that I love, and the aromas are clean and precise, floral and delicate. The palate is juicy and graceful, like a ballerina moving slowly, with very fine tannins and that chalky sensation I associate with limestone soils. It feels easy to drink but it has complexity and is focused, and it finishes long and dry. It's truly delicious, a Rioja about finesse and with less concentration, hoping that it will age in the style of the classical wines from 60 or 70 years ago. Less than 700 cases produced.'
$29.99
$24.99

RATED 94 WINE SPECTATOR : 'This full-bodied red is generous yet structured, featuring depth and balance. Ripe flavors of plum and currant mingle with cocoa, clove and mineral notes, supported by mouthcoating tannins and balsamic acidity. Harmonious and long. Drink/decant 2021 through 2037.' From an organic family estate founded in 1932.
$34.99
$29.99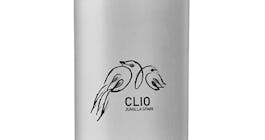 RATED 93 WINE ADVOCATE : 'The 2017 Clio is 30% Cabernet Sauvignon and 70% Monastrell fermented in stainless steel with neutral yeasts and matured French and American oak barrels, where it also underwent malolactic and 23 months of élevage. Miguel Gil told me the wine from 2017 was so powerful and concentrated that it absorbed the oak like never before. There are some smoky undertones and a full-bodied palate with fine tannins a chalky texture and some sweet spices, still young and with a long life ahead of it in bottle.'
$59.99
$47.99

Some coastal wines take on a marine personality worthy of El Neptuno and his mermaid daughters, and this is such a wine. This tasty Albariño is made from old vines grown in granite + slate soils with salty marine breezes, by proud farmers in the Condado do Tea subzone of Rias Baixas. Look for lemon-lime, dried apricot, saline, mineral and white flower notes. Vinos Marinos is a "Farm Proud" collaboration between Vinos Libres (a great Spanish wine importer based in NYC) and a group of family farms that created a winery in Condado do Tea. As a farm-based project, the land and vines are treated with great respect and farming is sustainable and organic.
$19.99
$16.99