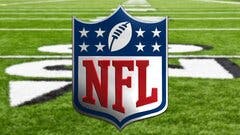 Big Reds for the Big Game!
California Cabs + Cab Blends from $26.99
+ Last Chance $$$ on Quilt + Ferrari Carano
All over our great country, Superbowl Sunday is collectively one of America's most fun days of the year...for the young & the old, guys & girls, football fans & novices alike, it's a day to kick back, whoop it up, and drink some darn good wine, beer, or whiskey while we're at it! So today we are featuring 5 American red wines that will be delicious on their own, or with spicy wings, foot long subs, pizzas, pretzels & nuts... or... with one of our new 'Superbowl Special' Platters, filled with cheeses & meats especially picked to pair with watching football!
CLICK HERE TO ORDER SUPERBOWL CHEESE & MEAT PLATTER $99
Cheers! the Murray family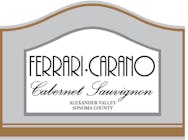 THIS IS THE LAST CHANCE FOR THIS CLASSIC AT THIS PRICE! Ferrari-Carano Cabernet Sauvignon comes from mountain-grown fruit in Alexander Valley. Vibrant aromatics of cassis, smoky cedar, mint, caramel and leather awaken the senses, while full-bodied flavors of juicy boysenberry jam and plums generously fill the palate. Lingering notes of toasty licorice round out the finish. Pair with roasted, broiled or barbecued game and red meats such as lamb, beef, pork and veal. Medium and strong-flavored cheeses, such as blue cheese or sharp Cheddar, also pair nicely with Cabernet Sauvignon.
$34.99
$26.99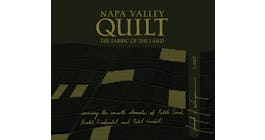 RATED 90 JEB DUNNUCK AND MADE BY WAGNER FAMILY OF CAYMUS : 'The 2018 Red Blend The Fabric Of The Land is based on a mix of Petite Sirah, Merlot, Zinfandel, and Petit Verdot. It offers lots of plum and blackberry fruits as well as notes of wood smoke, scorched earth, and violets, medium to full-bodied richness, and a nicely balanced, textured, pleasure-bent style that's going to drink well for 4-6 years.'
$39.99
$29.99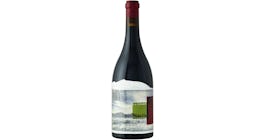 RATED 92 WINE ADVOCATE : 'Composed of Zinfandel with Syrah, Petite Sirah and Grenache, the 2018 Red Blend 8 Years in the Desert was aged for eight months in American oak barrels (37% new). Deep garnet-purple colored, it comes roaring out of the glass with notions of baked black cherries, raspberry preserves, blueberry tart and potpourri plus hints of garrigue, tobacco leaf and cinnamon stick. Full-bodied, the richly fruited palate has a pleasantly chewy texture and loads of savory layers coming through on the finish.' Orin Swift has a serious cult following for his big, wildly rich reds.
$59.99
$44.99

RATED 90 WINE ADVOCATE AND ONE OF NAPA'S BEST SELLING CABS : 'Made up of 90% Cabernet Sauvignon, 9% Merlot and 1% Cabernet Franc, the 2016 Cabernet Sauvignon is very deep garnet-purple in color and displays expressive notions of baked plums, warm cassis and licorice with hints of bay leaves and scorched earth. Medium-bodied, it fills the mouth with juicy black fruit and earthy sparks, finishing chewy.'

Owned by Rich and Connie Frank, Rich Frank is a former Disney exec who relishes his role as a Napa Valley vintner, producing wines of very high quality and character.
$69.99
$49.99

RATED 94 WINE SPECTATOR : 'Features some frank, nearly heady ripeness, with steeped plum, raspberry and blackberry compote flavors bursting forth, followed quickly by bramble and licorice snap notes. The finish delivers a late kick of fruit and pulls in a mouthwatering apple wood accent. For fans of the big, bold style. Best from 2021 through 2034.'
$75.00
$64.99
F.Y.I.
AFTER AN OVERWHELMINGLY POSITIVE RESPONSE TO OUR HOLIDAY CAVIAR OFFER, WE DECIDED TO ORDER A FRESH BATCH FOR VALENTINE'S DAY! HAND PACKED JARS FROM CAVIAR RUSSE WILL ARRIVE BY THURSDAY FEB 7. RESERVE YOUR JAR TODAY BY PHONE OR COME ON IN!