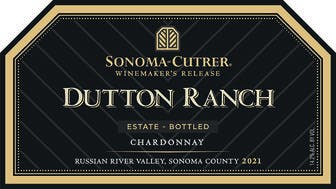 Fabulous Chardonnay Sale
including Sonoma Cutrer, Ramey,
Ferrari Carano + Chalk Hill from $19.99
What an exciting line-up today for all the California Chardonnay lovers out there!!! The Sonoma Cutrer name is synonymous with high quality Chardonnay, and our first wine is not only made by S.C., it is from the esteemed Dutton Ranch known for top Chards. At $36.99/bottle, it is beyond a steal for luxurious taste & style. Next up, Dave Ramey has long been one of our favorite Cali winemakers. Everything he touches turns to gold, including the 95 pointer below from Russian River at $35.99/bottle. Another Chardonnay expert, Ferrari Carano makes an appearance at $19.99/bottle from excellent Sonoma fruit. And finally, this is your last chance to pick up cases or bottles of Chalk Hill Chardonnay from the 2021 vintage with two 92 point ratings, at $17.99 when you buy a case. 
VISIT OUR FOOD MARKET! 2 BIG ORDERS COMING THIS WEEK
Cheers! the Murray family
---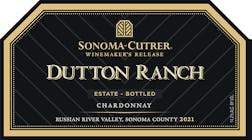 RATED 94 BOTTLESHOP.COM : 'Ultra luxurious, impeccable Chardonnay from the famed Dutton Ranch vineyard, and made by Chardonnay specialist Sonoma Cutrer. Ripe citrus, lemon curd, pear and papaya notes are supported by a beam of bright acidity that keeps the palate balanced and fresh while rich and smooth.'

$49.99   
$36.99
Buy Now
---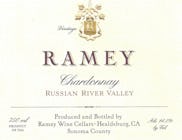 RATED 95 WINE ENTHUSIAST : 'This crisp, complex wine delivers elegant layers of tangerine and lemon. It builds focus and texture on the palate as it opens, with subtle hints of oak spice and crushed rock contributing to the delicious profile. Vineyard sites include the producer's estate Westside Farms, as well as Rochioli Allen.'
$49.99   
$35.99
Buy Now
---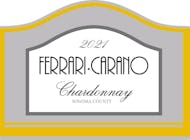 RATED 92 WINE AND SPIRITS : 'Natalie West made this brisk 2021 Chardonnay. While most of the lots went through malolactic conversion, providing a smooth and creamy texture, and 25 percent of it aged in new French oak barrels, providing edges of spice, the wine sustains its freshness as it opens up in the glass.'
$25.99   
$19.99
Buy Now
---

RATED 92 WINE & SPIRITS : 'This savory chardonnay opens to pale intensity, layering chamomile and Poire William scents over seashell minerality. The flavors are integrated into the structure, bring oak seamlessly into the weave of herbs. Features pear drop, Fuji apple, ripe Bartlett pear and lemon blossom details that are elegant and restrained on a light, fresh frame that's quite impressive.'
$19.99
Buy Now