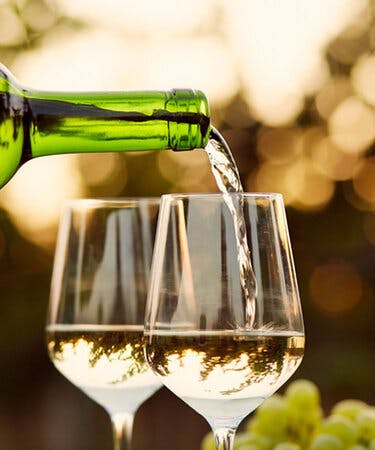 Trio of Sancerre on Sale!!!
'
The
' Summer
Sauvignon Blanc
Prieur, Pastou and Bailly Reverdy
The vineyards of Sancerre are situated all around the medieval hilltop town of the same name, on the left bank of the Loire Valley. Renowned for its crisp, refreshing white wines made of 100% Sauvignon Blanc, Sancerre has been the quintessential Parisian bistro white since the 1970's. Clean, dry and crisp with aromas & flavors of lemon-lime citrus, fresh-cut grass, green fruits, herbs and minerals, Sancerre is a lovely and refreshing aperitif or a versatile food wine for pairing with seafood, salads, white meats and the region's famed goat's milk cheeses.
DON'T FORGET TO VISIT OUR AMAZING FOOD MARKET!
HUGE CHEESE & CHARCUTERIE DELIVERY ARRIVING TODAY!!
Cheers! the Murray family
---

For ten generations, the Prieur family has crafted refined Sancerre wine. Today the estate is run by Bruno and Thierry Prieur, a 42-acre vineyard with 30 acres planted to Sauvignon Blanc, and the balance with Pinot Noir, in three types of soils : chalky-clay, pebbly-chalk and flinty soils. We tasted and loved this with its elegant, classic style. Made of 100% Sauvignon Blanc, this has citrus notes of lemon and grapefruit, green pear and peach skin along with lovely terroir notes of flinty chalk and minerals. Serve with French goat's milk cheeses in particular, or with raw oysters, shellfish and white fish dishes. The chalky-clay vineyards of Les Monts Damnés in Sancerre are formidably steep. The story goes that growers so dreaded having to work on 'those damned slopes' that the name stuck. Bruno and Thierry consider La Damnée their best wine. 
$29.99   
$26.99
Buy Now
---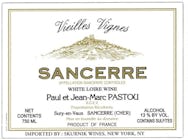 Domaine Pastou is located in the commune of Sury-en-Vaux, a sleepy town located amidst the rolling hills in the Northern section of the Sancerre appellation. Jean-Marc Pastou has been making wine under his own label since the early 1980's, planting his first vines (now his oldest), in that same year. They hold a total of 12 hectares of Sauvignon Blanc vines in Sancerre, including numerous parcels in the lieu dit of 'Les Boucaults' - the bulk of which goes into this cuvee. Look for a classic Sancerre style with clean and refreshing aromas and flavors including lime zest, minerals and green apple fruit. Made of 100% Sauvignon Blanc. Serve with seafood accented by fresh herbs or with young goat's milk cheeses. 
100% Sauvignon Blanc

40+ year old vines

From the village of Sury-en-Vaux

Just north of Chavignol

Clay-limestone and silex soil

Fermented and aged in stainless steel
$29.99   
$26.99
Buy Now
---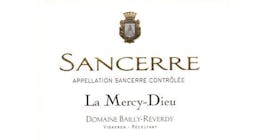 This bottling from the illustrious Domaine Bailly-Reverdy is made by a quality-driven family producing classic Sancerre with fruit, acidity and minerality in harmony, making them food-friendly and a true pleasure to drink. The present Bailly-Reverdy domaine was created in 1988, but the vineyards have been in the family since the turn of the century. The current generation, led by Franck Bailly, and most recently his nephew Aurelien (son of Franck's brother Jean-François) has continued the family's tradition and improved upon it with remarkable consistency and quality. Bailly-Reverdy does not use any chemicals nor herbicides in the vineyards, they plant grass and herbs between their vine rows and practice 'lutte raisonnée' in the vineyard (which is sustainable and as close to organic as possible). 
$32.99   
$28.99
Buy Now