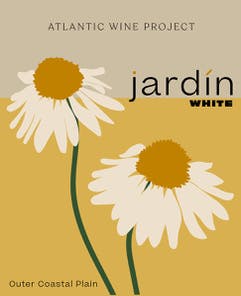 VIP EVENT TONIGHT 5-7 PM
FEATURING OUTER COASTAL PLAIN
HAPPY 4TH OF JULY! OPEN ALL WEEKEND
4th of July Hours:
Friday 10 - 8 pm
Saturday 10 - 8 pm
Sunday 12- 7 pm
Monday 10 - 8 pm
July 4th 10 - 6 pm
We are thrilled to announce this intriguing wine event featuring wines from our local Outer Coastal Plain appellation. The Atlantic Wine Project was created by Patrick Harney in collaboration with the esteemed Bellview winery, farmed by the Quarella family for over a century. We tasted through all of Patrick's Jardín wines as well as several Bellview wines and we were so impressed that we purchased several wines to proudly stock in New Jersey, grown & made in New Jersey.
For this special event we will pair two whites and two reds with amazing local seafood from Spring Lake Seafood as well as fresh cheeses and charcuterie from our Gourmet Food Market. Atlantic Wine Project founder Patrick Harney will be our VIP guest speaker. After a career as a wine importer, Patrick has created his next career, this wonderful passion project, through which we believe he will elevate and educate the world-at-large about New Jersey wines!
A COMPLIMENTARY BOTTLE SHOP EVENT
CHEERS! HAVE A SAFE HOLIDAY! THE MURRAY FAMILY