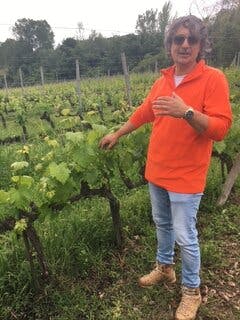 Simone Santini among his certified organic vines
House Fave from Tuscany
Simone Santini's Le Calcinaie Estate
Small Batch Vernaccia and Tuscan Reds
While visiting Tuscany in 2018, we met Simone Santini and positively fell in love with all of his wines, from his 30 acre organic vineyard outside of the ancient town of San Gimignano. The whites are made of the local Vernaccia grape, and his reds are either Chianti Colli Senesi (another Chianti zone northwest of Classico) or Tuscan blends of Sangiovese, Merlot and Cabernet. Not only does he craft what multiple publications have named 'THE BEST VERNACCIA', he also makes a charming, joyful 'everyday' Chianti and a lush, succulent Super Tuscan. Like the man himself, these wines are joyful, pure and authentic, AND they are very reasonably priced. We cannot say enough about Simone, and we are not the only ones! If you would like to delve even deeper, the article below written by a fellow American wine enthusiast had a similarly AMAZING experience when visiting Tenuta Le Calcinaie! Plus he dubbed our friend Simone 'The Great Santini'!
Cheers! the Murray family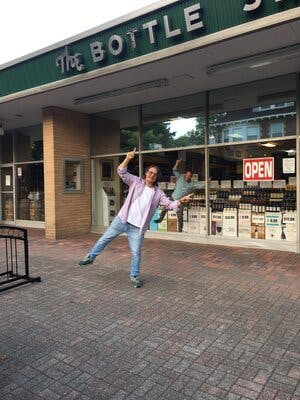 Simone then visited us in 2019 and we had a Blast!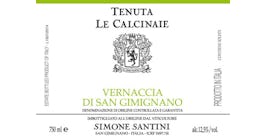 This white is one of our absolute favorites to recommend to folks who love dry, crisp, clean whites. Made of 100% Vernaccia grape and aged in stainless steel, it's super fresh and thirst quenching with lemon, mineral, white flower and white melon flavors. Serve with goat and sheep's milk cheeses, shellfish, fish and lemony chicken dishes in particular. "Tenuta le Calcinaie is a breakout winery in this report. Their Vernaccia performed beautifully. I look forward to tasting more from this small estate in the future." Wine Advocate
$22.99
$19.99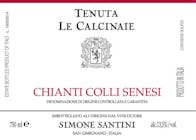 RATED 90 VINOUS : 'The 2020 Chianti Colli Senesi is an absolute delight. Fresh, gracious and medium in body, the 2020 is super-refined from start to finish. Crushed berry fruit, spice and red flowers give this aromatic, gracious Chianti so much appeal. The 2020 is a total charmer. That's all there is to it.'
$19.99
$16.99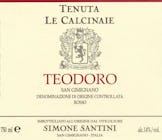 RATED 93 VINOUS : 'The 2017 Teodoro is a blend of Sangiovese, Merlot and Cabernet Sauvignon. It is deep, fleshy and marvelously delicious. Succulent black cherry, plum, chocolate, licorice, cloves and menthol infuse the 2017 with notable darkness and texture. Readers will find a pretty lush wine that offers tons of pure pleasure. I loved it.' Serve with pesto ravioli, pasta pomodoro, artisan pizza, cured meats, meat pâté, cheeses and more.
$49.99
$39.99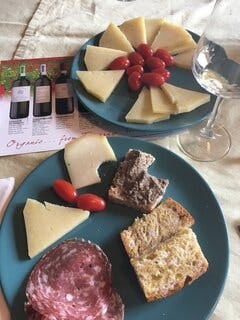 Local Cheeses & Meats at Le Calcinaie in San Gimignano