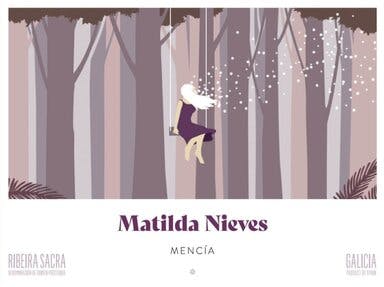 97 POINT SPANISH RED
ON SALE $16.99 / BOTTLE
JUST IN TIME FOR GRILLING SEASON!
'Matilda' Red is made of the Mencía grape in the Galicia region of Spain, produced since Roman times. Crafted by a prestigious winery, the label features a wood fairy on her swing, surrounded by the idyllic forests of the Ribeira Sacra D.O. As she swings, she leaves behind a trail of flavors evoking the unmistakable nuances of Mencía. Wonderfully smooth and supple, ripe and pure, fruit-forward and complex, this dry, flavorful red is fantastic for a full range of palates. The grapes for Matilda are organically farmed, hand-picked and fermented with native yeasts. In this region, the vineyards are planted on mountains so steep, bounding on a river... so difficult to farm that the locals call it 'heroic winemaking'. Do not miss this extraordinary buy from one of our all-time favorite winemaking countries!
STOP BY THIS WEEKEND FOR FRESH CHEESES, CHARCUTERIE & MORE!
Cheers to 50 Years! the Murray family
#secondgeneration #50thanniversary1972-2022 #wineandwhiskey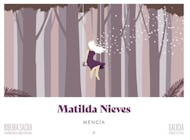 RATED 97 DECANTER : 'Anyone who has ever seen photographs of the steep slopes of Ribeira Sacra will wonder how it is possible to produce a wine like this in our Value category -- but here it is, dark, fresh and thrillingly aromatic from first sniff to last swallow. This unoaked wine is made from the Mencia grape variety plus a little Garnacha and Souson, and the emphasis is on its sloe, bramble and damson fruits in all their primary glory. The palate is soft-textured, mouth-filling, exuberant and comely, structured more prominently by acidity than tannin, though that acidity is sweet and juicy in its own right. There is nothing at all sharp or hard about this tender, lip-smacking red from granite-soiled origins.'
85% Mencia, 8% Garnacha, 7% Souson
$19.99
$16.99