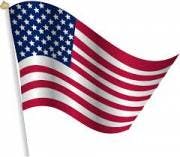 Memorial Day
All American Wine Specials
From BBQ Bargains to Rombauer Chard
It is so exciting that the summer season is upon us! Working & living within blocks of the beach definitely has its perks, and we appreciate every one of them! Today's email features 5 super popular American wines on sale as well as a new 'low carb/no sugar added' wine from California named The Simple Grape, also featured in the Coast Star this week. Mix a case of Cab and Pinot at $13.99/bottle, or treat yourself to luxury Rombauer at $39.99. And just a reminder, we always have the Jersey Shore's BEST selection of Dry Rosé wines AND the best prices. Whispering Angel $19.99 / Miraval $19.99, plus our small batch Rosés from France & Italy are the most delectable staff picks. See you soon!!! Don't forget to pick up the cheese & charcuterie here, too, for the best and freshest!
MEMORIAL DAY WEEKEND HOURS
Friday & Saturday 10 am - 8 pm
Sunday 12 noon - 7 pm
Memorial Day 10 am - 6 pm
Cheers to 50 Years! the Murray family
#50thanniversary1972-2022 #family #shoplocal #tastemakers 

RATED 90 BOTTLESHOP.COM : 'This opens with aromas of vanilla, ripe red fruits and hints of baking spices. On the palate the flavors of savory herbs, dark cherry, spices and sweet oak are really delicious. The tannins are silky smooth, and a touch of fresh acidity balances this wine, making it food friendly, and not too heavy. This is a widely appealing style of high quality California Cab that everyone who spends $12 - 16 should be drinking.' Made by the Hope family, aged in French & American oak.
$15.99   
$13.99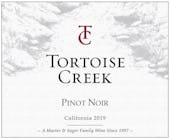 This delightful Pinot Noir has been made by the Masters family in California since 1997. Pinot Noir is a delicate grape variety that requires optimum growing conditions so the Masters' are careful to source fruit from the best vineyards.  Look for violets, red berries, cherries and vanilla. Aged up to 12 months in French oak, pair with salmon, chicken, sushi rolls and cheeses, or for holiday meals such as Easter and Thanksgiving. Its handy screwcap makes it super convenient for large family gatherings, too!  
TORTOISE CREEK HAS BEEN OUR #1 SELLING PINOT NOIR UNDER $20 FOR 20 YEARS!
$15.99   
$13.99

RATED 92 WINE & SPIRITS : 'This savory chardonnay opens to layering chamomile and Poire William scents over seashell minerality. The flavors are integrated into the structure, bring oak seamlessly into the weave of herbs. Its clean line is focused on delicate Japanese dishes, like hamachi kama.'
$19.99   
$16.99

Made from sustainable grapes, zero-sugar added, low carb, vegan and gluten free. Delicate notes of floral, green apple and stone fruit (apricot, pear) evolve into fresh, clean finish with beautiful concentration and balanced acidity. Ideal for afternoon sipping, this wine is great match for salads, crudité platters, sushi, oysters, or chilled shellfish. It also is sturdy enough to work with roasted chicken and pan seared fish. 
$21.99   
$17.99

RATED 92 JEB DUNNUCK : 'The 2020 Cabernet Sauvignon sports a deep purple hue to go with some classic Cabernet notes of cassis and blueberry fruits as well as chocolate, spicy oak, and lead pencil aromas and flavors. It's rich, medium to full-bodied, and textured.' 90-92  Brothers Georges and Daniel Daou craft this little beauty in Paso Robles, California. 
$27.99   
$19.99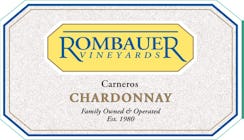 Founding owner Koerner Rombauer was born and raised in Southern California, but his ancestors made wine in the Rheingau region in Germany and his grand-aunt, Irma Rombauer was the renowned author of the 'The Joy of Cooking'. The Rombauer family's focus on wine is to complement the joy of good food as well as it compliments the joy of good company. This Chardonnay is rich and full-bodied with peach, apple and mango aromas and flavors. The creamy texture of Asian pears and peaches glides across the palate and the light oak tones highlight the wine's complex finish. It was 100% barrel fermented and aged in oak.
$47.99   
$39.99