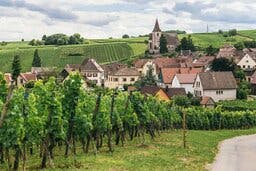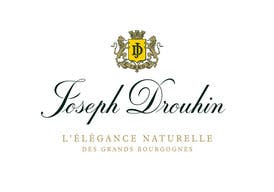 Gorgeous New Vintage!
2019 White & Red Burgundies
Crafted by Iconic DROUHIN Family
Talk about a beautiful set of wines ... every wine is so delicious & authentic ... these are French wines we passionately adore! The Drouhin family has been making great wine since 1880, up and down the Côte d'Or (literally the 'Golden Slope'). This family has resurrected regions (like Chablis); purchased and nurtured parcels in the BEST vineyards; and continually respected the history and legend of Beaune and Burgundy. Today's line-up of newly arrived, well-rated 2019's starts with an everyday white from Saint Veran that outclasses its pricepoint every year. And Véronique Boss-Drouhin says it will make you smile! Up next the 2 most famous villages for whites ~ Puligny-Montrachet and Chassagne-Montrachet ~ the two below do not disappoint. Pure class and breeding in both. A terrific Pinot Noir from a blend of high quality towns, hence the name Côte de Nuits Villages is a rock star for $32.99. You cannot imitate the taste of this in California nor Oregon at this price. The famous Gevrey Chambertin is next, and a relative bargain. Drink or cellar, you will be very happy either way. We finish with a wine from the most prestigious premier cru in Puligny, Les Folatières (Mom's all-time favorite white - we better save a bottle for her!). And finally, the Drouhins have been passionate about organic and biodynamic farming since 1990 (over 30 years) and long before 'being natural' was trendy. This family has worked really hard for generations to preserve tradition and authenticity in Burgundy. We highly respect them and all they do, and have loved their wines since our parents first turned us onto to them. Don't miss this opportunity, there is very little wine to go around across the country, we are so excited about what we received.
Cheers! the Murray family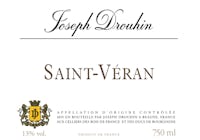 The lovely village of Saint-Véran, which produces Saint-Véran Blanc, is wedged between the areas of Beaujolais and Pouilly-Fuisse, hidden among the hills. Its Jurassic chalky soil, a continuation of the limestone strata found in the Côte d'Or, is ideal for growing Chardonnay grapes. Drouhin's offering is one of the best and most traditional of the region. Picked by hand, the Chardonnay grapes are gently pressed then fermented in stainless steel so as not to hide the pure fruit flavors. Stylistically close to Pouilly-Fuisse, with its golden green hue, its intense fruity, flowery nose and its refreshing flavours, Saint-Véran marries well with hors-d'oeuvre, delicately flavored charcuterie, oysters, mussels and other shellfish or as a refreshing aperitif without food.
$19.99
$16.99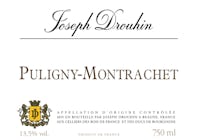 RATED 93 JAMES SUCKLING : 'Ripe-pear and discreet vanilla aromas. This is a classic example of Puligny-Montrachet, with the balance of creaminess and elegance we expect from this appellation. The finish is long and delicate.' 'Ripe and attractively layered aromas are comprised by freshly sliced white peach, acacia blossom and citrus confit. The succulent and seductively textured medium weight flavors possess a lovely mouthfeel that carries over to the balanced, sappy and impressively long finish. This is an excellent Puligny villages and well-worth checking out.' BURGHOUND
$99.99
$79.99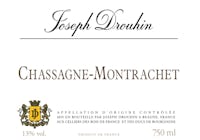 RATED 92 JAMES SUCKLING : 'Generous ripe citrus and pineapple with a touch of vanilla, the healthy tannins nicely supporting the generous body. Robust but well-balanced finish. Drink or hold.' 'Here too there is fine density to the more powerful middle weight flavors that possess the same solid complexity on the mildly rustic finale' BURGHOUND.
$99.99
$79.99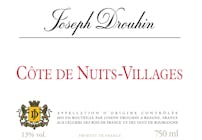 RATED 92 BOTTLSHOP.COM : 'A perennial house favorite, this delightful, authentic red Burgundy is from a historic winery and iconic winemaking family. Look for bright ripe berry and plum aromas mingled with earthy, white truffle notions leading to a middle weight palate with excellent fruit depth balanced by the right amount of acidity and tannin. Easily a crowd pleaser for all walks of Pinot Noir lovers.' Joseph Drouhin carefully selects grapes from villages in the Côte de Nuit appellation, with complex clay and limestone soils, from the southern end of the Côte de Nuits: Corgoloin, Comblanchien, Premeaux, Brochon and Couchey.
$39.99
$32.99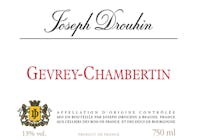 | | | | | | | | | | | | | | | | | | | | |
| --- | --- | --- | --- | --- | --- | --- | --- | --- | --- | --- | --- | --- | --- | --- | --- | --- | --- | --- | --- |
| | bot | 93 | | | js | 93 | | | ws | 92 | | | wa | 91 | | | bh | 90 | |
RATED 93 JAMES SUCKLING : 'A serious wine for this appellation with excellent red and black fruit that is beautifully underlined by the full, healthy tannins on the medium-to full-bodied palate. Very satisfying, long finish with quite some complexity. Drink or hold.' 'Captivating aromas and flavors of pure cherry, mineral, tobacco and spice mark this supple red. Beautifully balanced, this remains long on the finish, driven by succulent acidity. Best from 2020 through 2033.' WINE SPECTATOR The village of Gevrey-Chambertin is located in the Northern part of Côte de Nuits. By law, a Gevrey-Chambertin may only be a red wine made of 100% Pinot Noir, and classic food pairings would be Burgundy's famous dishes : beef bourguignon and coq au vin, and will also pair beautifully with grilled meats and fine French cheeses.
$99.99
$79.99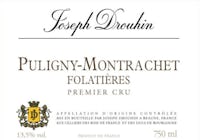 Known affectionately as Mom's favorite! We have loved this wine for over 20 years and the 2019 is no exception. This Puligny-Montrachet 1er Cru Les Folatières opens quickly in the glass with scents of white peach, pear, flowers, and pastry cream. Medium-bodied to full bodied with ample flavor and depth and a charming, textural profile, it's already showing well. Drink now through 2025.

$149.99
$129.99